BeneoSpa Portable Inflatable Bubble Spa, Hot Tube, Jacuzzi, Black
Dimensions: Outside diameter: 180 cm, inner diameter 140 cm, height 65 cm
Volume: 800 l
Perfect for 4 adults
Number of nozzles (air jets): 130 with a diameter of 3 mm and a power of 600W
Package includes: spa, cartridge filter, insulating pad, cover and repair kit
Exclusive anthracite color
Automatic water temperature control
Built-in water heater with 1200W power
Self-inflating system
Cable length 3.5 m
Filter: 12V CC, 50Hz 30W, 1880 L / 420 gallon / h
Weight: 22 kg
Laminated PVC cover with aluminum foil to keep water temperature
Regular Price
€499.00
Special Price
€409.00
Delivery: 4 - 5 Working Days
Click on the picture to expand

You can return the goods within 14 days
We return the money within 1 day
Great for family, party with friends, as well as for couples.
Turn your house or apartment into a luxurious residence with a top-quality BeneoSpa hot tube!
The therapeutic benefit has shown a number of medical studies. The most frequently mentioned are the beneficial effects on the musculoskeletal system, releasing influence on the psychic side of the person. Her undeniable benefit is then on our skin. Bubbles conquer it, massage it and improve metabolism.
The BeneoSpa mobile hot tube has a great price / performance ratio. The outer diameter is 180 cm and accommodates 4 adults. With a built-in self-inflating system, the hot tub is ready for use in minutes, with no effort.
With integrated heating, you can select the bath temperature or the massage that suits you best. The heater gives you a warm, relaxing bath (water temperature 35 °C to 38 °C) or a hot bath (water temperature 38–42 °C). The circulation heater allows you to increase the temperature by up to 1.5 °C per hour up to a maximum temperature of 42 °C.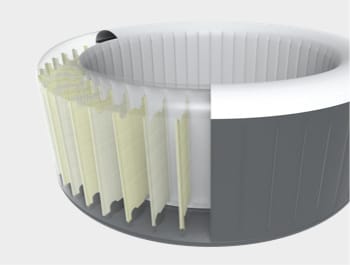 Beam construction is designed to provide a superior structural stability while still maintaining a comfortable surface. It always provides a comfortable, luxurious spa experience.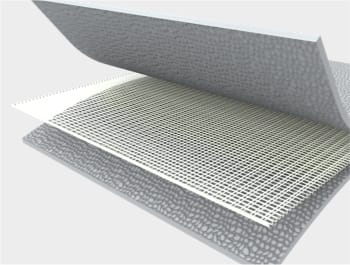 Laminated PVC material. Durable, yet comfortable is a 3 ply reinforced material with a polyester mesh core encased in two layers of laminated PVC. It offers you a superior strenght, durability to the construction of our spas. The spa retains its shape no matter how many times it is inflated or deflated.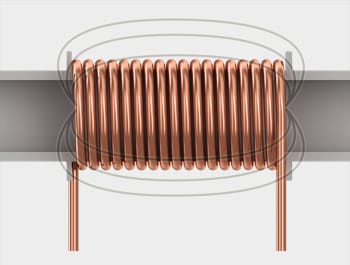 Powerful water heating allows you to raise the temperature by up to 1.5 °C per hour up to a maximum temperature of 42 °C.
Technical specifications
| | |
| --- | --- |
| Capacity | 4 adults |
| Material | 0.60 mm / 24 caliber K80 polyester-laminated PVC |
| Volume | 800 litres |
| Outer diameter | 180 cm |
| Inner diameter | 140 cm |
| Height of the spa | 65 cm |
| Number of air jets | 130 |
| Diameter of air jets | 3 mm |
| Heating power | 1200W/1.63HP |
| Bubble power | 600W/0.81HP |
| Power cord length | 3,5 m |
| Filtration | Cartridge Filter 12V CC, 50Hz 30W, 1880 Liter / h |
| Upper cover | Laminated PVC cover with aluminum foil and safety closures |
| Weight of the spa | 22 kg |
More Information

| | |
| --- | --- |
| Weight | 22.0000 |
| Instruction manual | Yes |
| Dimensions - height (cm) | 65 |
| Dimensions - width (cm) | 180 |
| Dimensions - lenght (cm) | 180 |
| Box size - height (cm) | 75 |
| Box size - width (cm) | 44 |
| Box size - lenght (cm) | 51 |