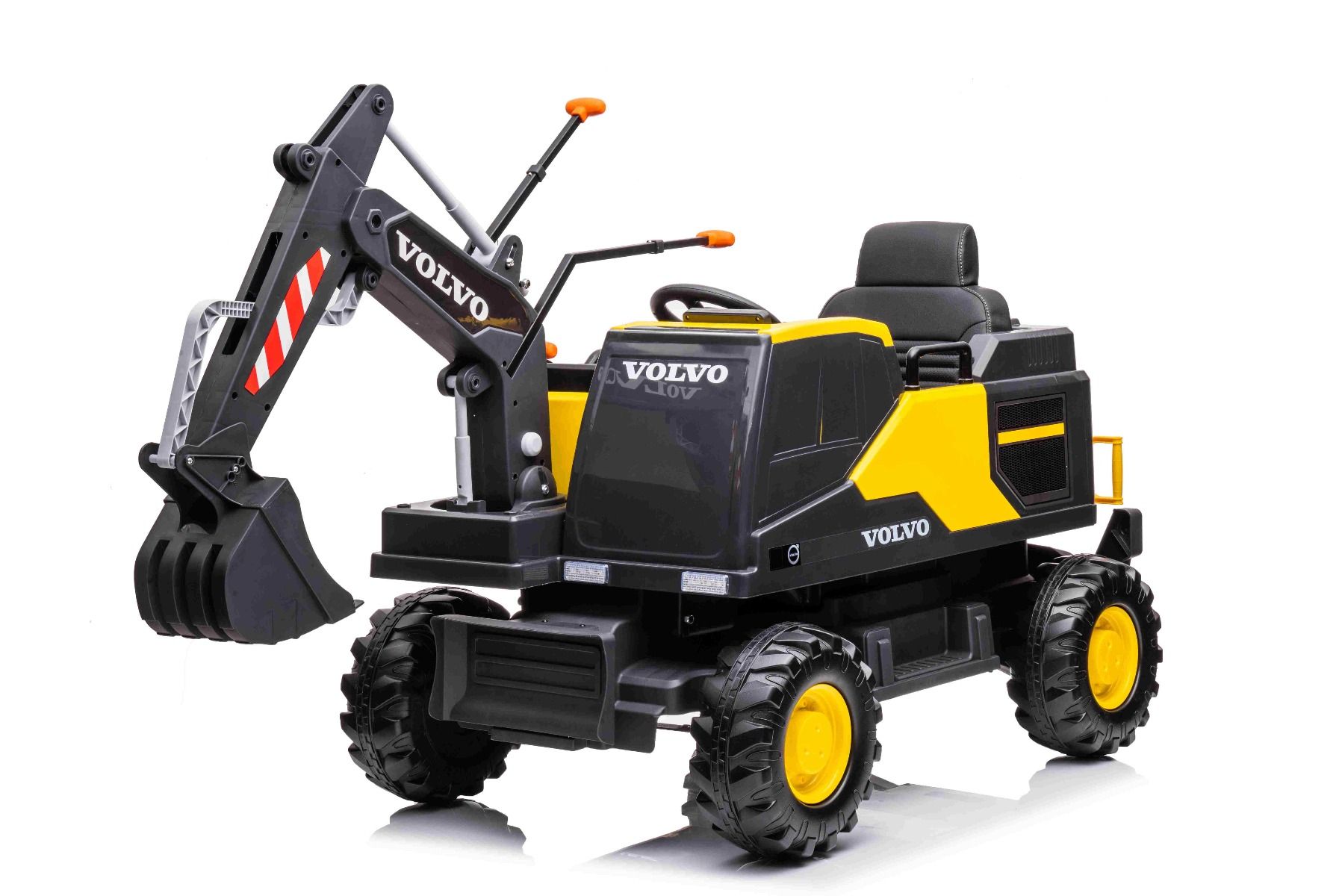 Many mothers know this scene: You are standing by the field, looking at the tractor with your son, or running to the window so you do not miss the passing fire or police trucks. If you have such a car lover in your family, why not give him the pleasure of his own electric tractor?
Electric tractor for the small farmer
To give children a unique experience, you can give them their very own electric tractor without having to go to the nearest farmer and ask for one.
The children's electric tractor is a novelty in the field of children's electric vehicles. They are suitable for children from 3 years old. Little drivers control the electric tractor themselves using the pedals and steering wheel, or parents can take control using the remote control.
The tractor moves at a walking speed, i.e. 3 to 7 km/h. Thanks to the large wheels, you can use the tractor even in mild terrain. It will be a great companion for walks in nature and for walks in the yard.
If the tractor has an extra trailer, children can load all their treasures and go out into the world. The tractor has an automatic brake when the pressure is released from the pedal or you can use the emergency brake button on the controller. Almost every tractor also has a seat belt.
Tips for the 3 best electric tractors
1.
Electric Tractor FARMER with
front
ladle
and
trailer
The FARMER tractor is suitable for one child. Thanks to off-road plastic wheels, it ensures a comfortable ride even on mild terrain. Its equipment is a functional trailer and ladle. It is also available in a version without a trailer and without a ladle, or we also have a model with ladle only. Two colors are available, red and orange.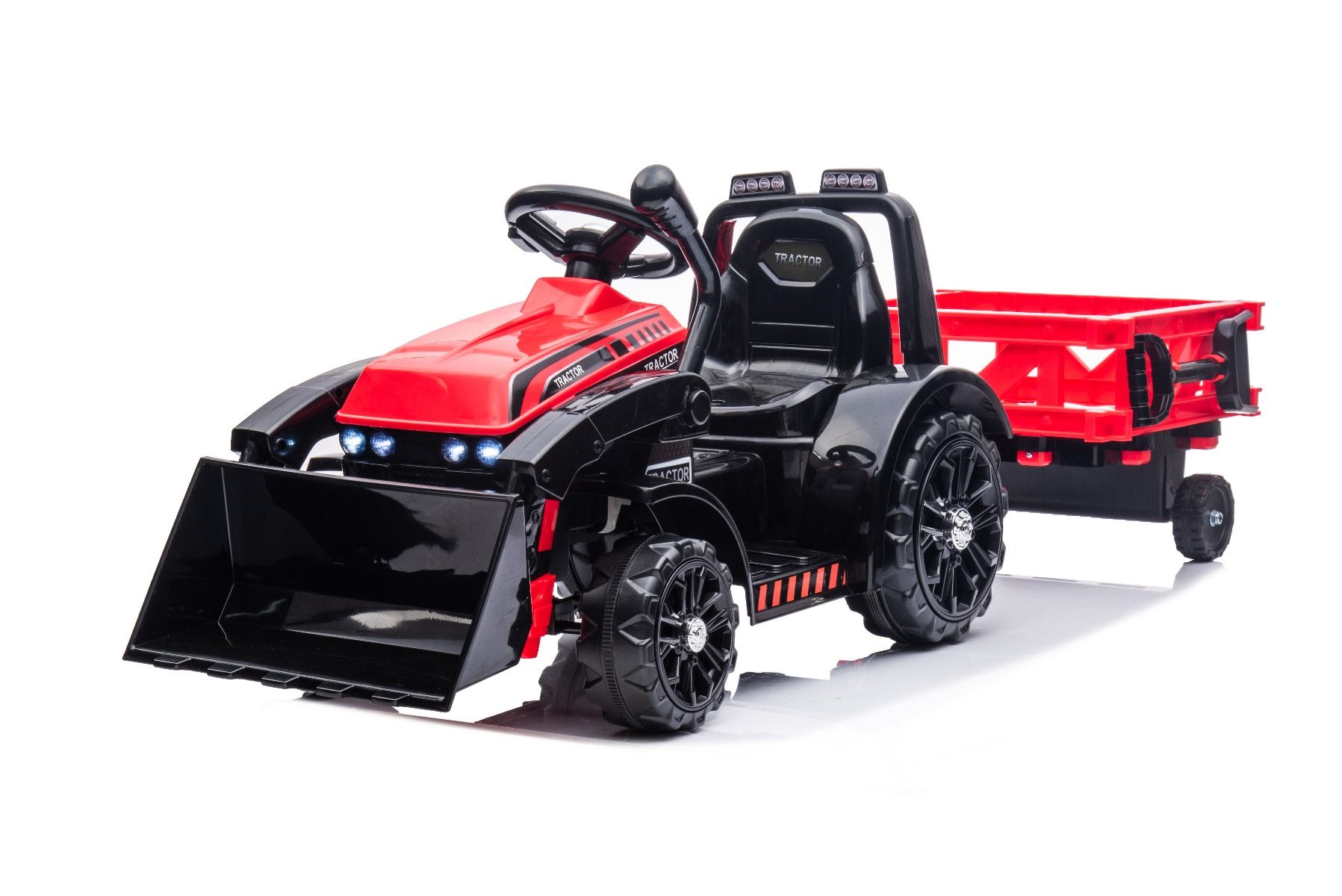 You can buy the tractor here: https://www.beneoshop.com/catalogsearch/result/?q=farmer
2. Electric Tractor POWER with

trailer
The POWER tractor is suitable for one child. The toy car is also equipped with LED lights. Includes audio unit with modern music, MP3 Player. For the safety of the child, there is an adjustable seat belt on the seat. It is currently available in two colors, green and red.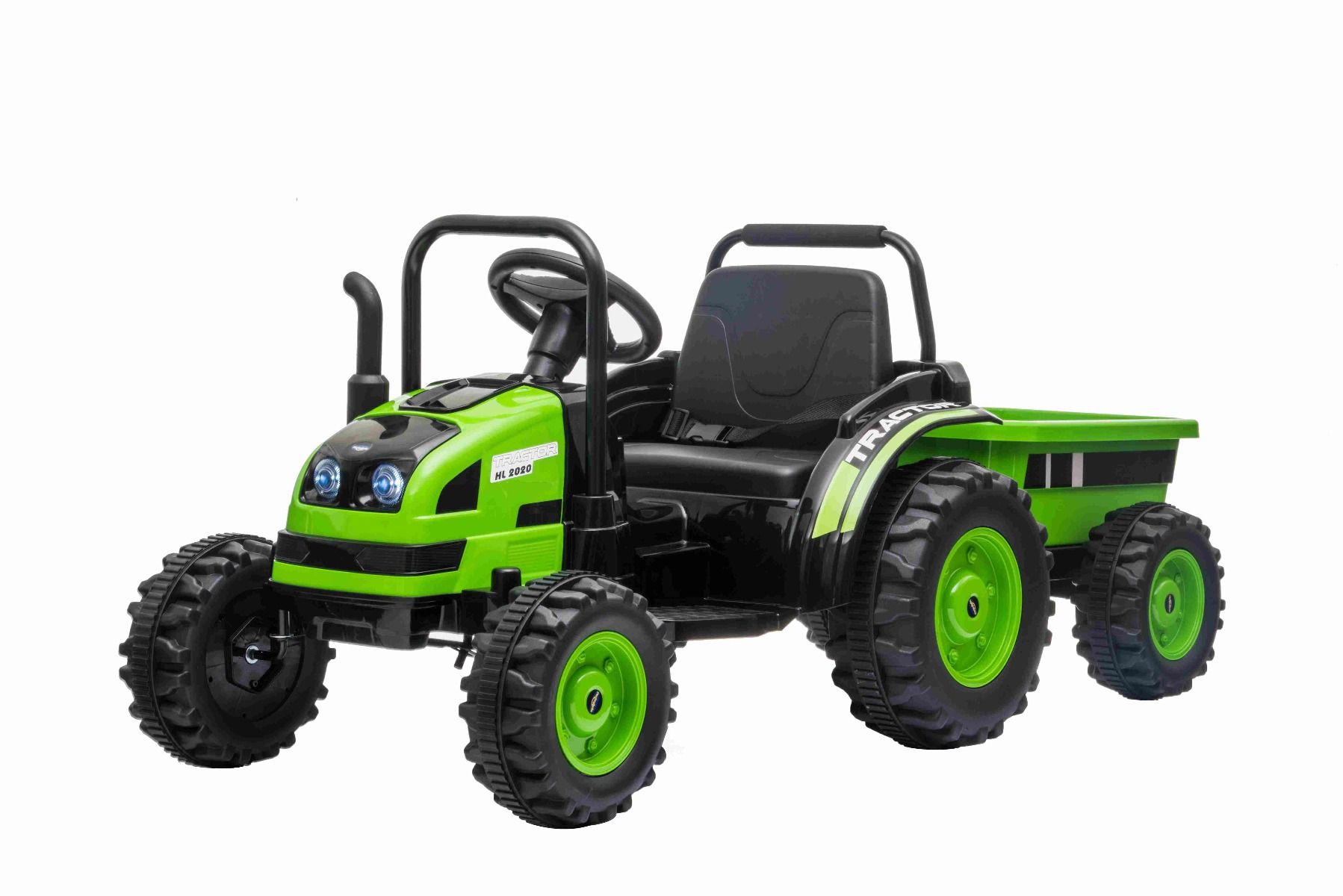 You can check the tractor here: https://www.beneoshop.com/catalogsearch/result/?q=ELECTRIC_TRACTOR_POWER
3. Electric Volvo Excavator 
Volvo Excavator is a unique element of our offer. It is suitable for one child. It has a huge digging ladle, and if the child is playing with the excavator indoors, the equipment also includes a net containing 150 plastic balls for scooping. This excavator also has soft EVA wheels. It is available in three colors, yellow, green and red.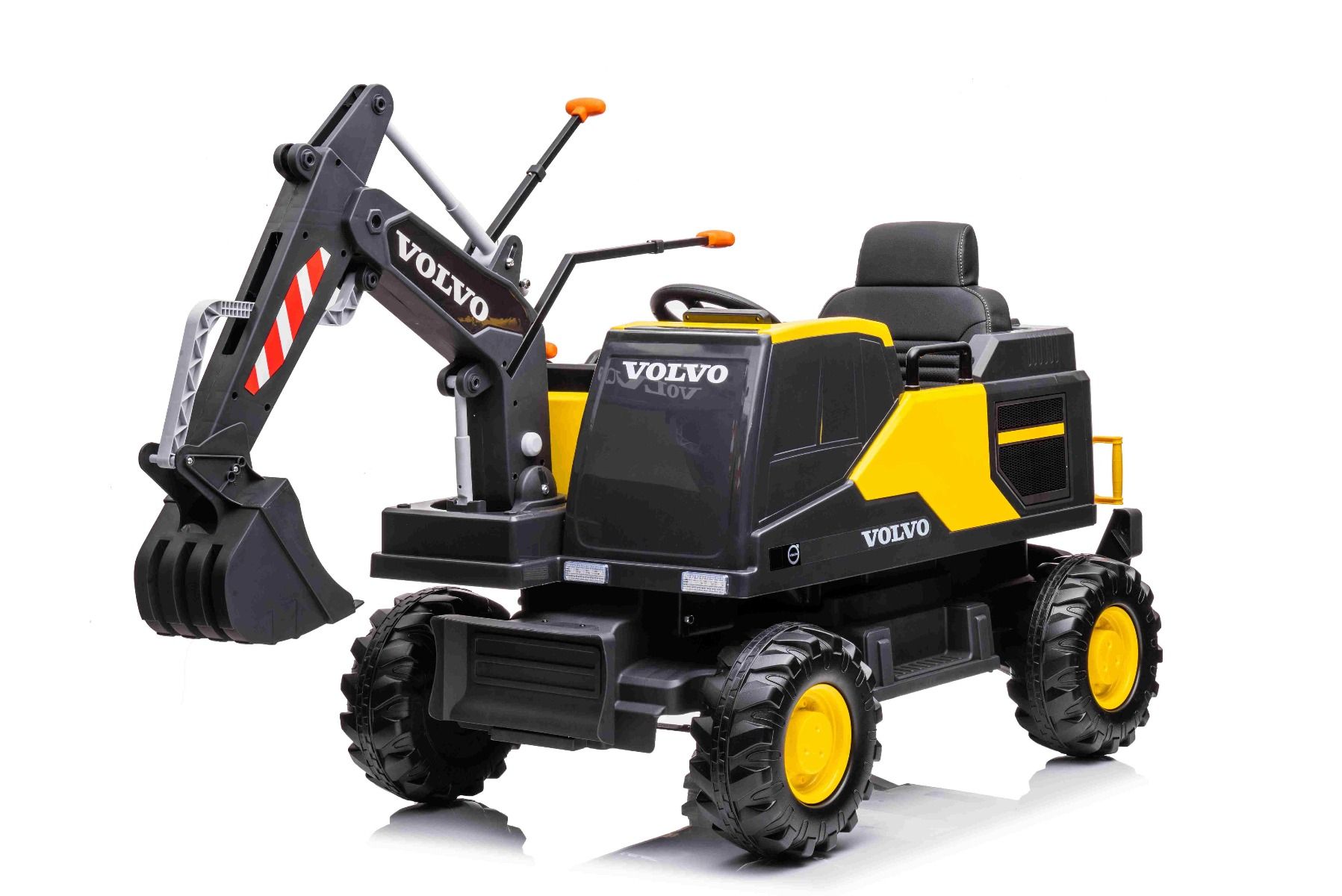 You can see the tractor here: https://www.beneoshop.com/catalogsearch/result/?q=excavator
Small children but great enthusiasm
Big cars are very fascinating for children and the real lovers will never get tired of them. Every child finds love in different things and their interests can change quickly. So support their current passion and have a lot of fun together.