Drift electric ride-on car Ford Mustang 24V, red, Smooth Drift wheels, 2 x 25000 rpm Engines, Drift mode at 13 Km / h, 24V Battery, LED Lights, soft front EVA wheels, 2.4 GHz remote control, Soft PU seat, ORIGINAL license
FORD MUSTANG 24V DRIFT Version
Special smooth drift wheels
Mp3 player
Switch to DRIFT mode for extra high speed drifting
Seat belt
2.4 GHz remote control
Soft PU seat
2 x 25000 rpm Engines
Regular Price
€449.00
Special Price
€345.00
SKU
FORD_MUSTANG_DRIFT_RED
Delivery: 4 - 5 Working Days

Click on the picture to expand

You can return the goods within 14 days
We return the money within 1 day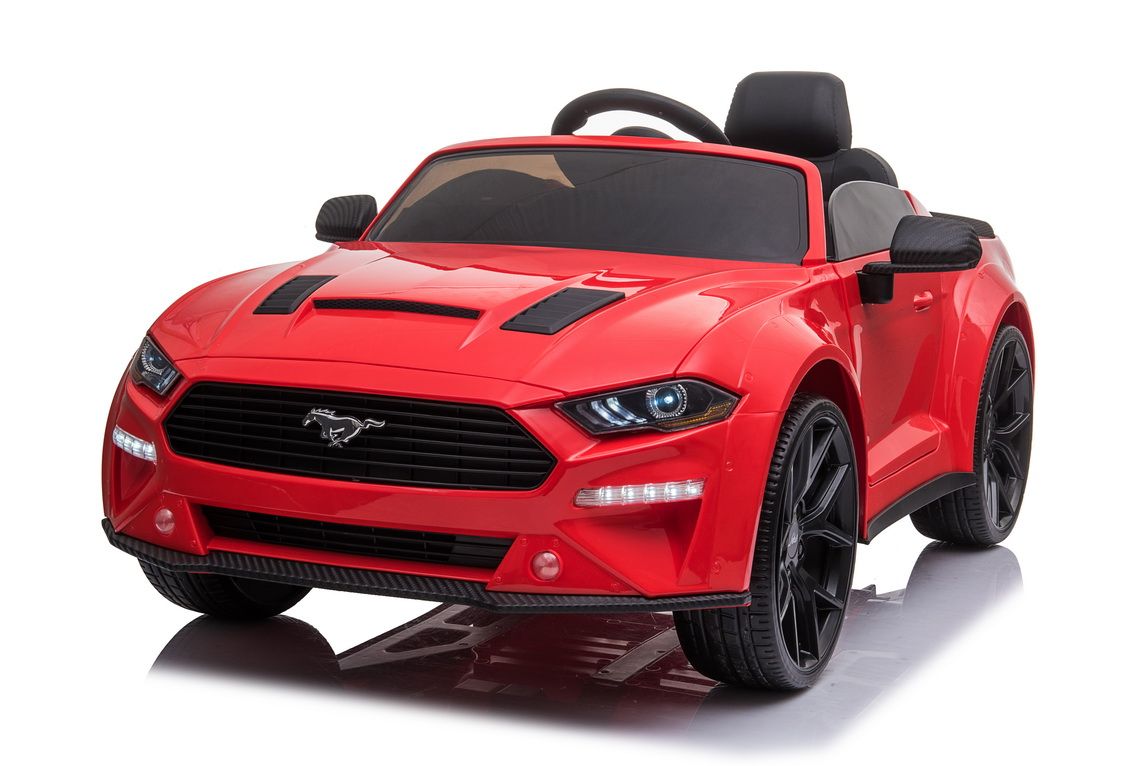 Drift electric ride-on toy car Ford Mustang 24V
The drifting version of the Mustang is an unique toy car for your child. It is a licensed completely identical scale version of a luxury sports car that has been designed for high-speed drifting. We now bring this unique thing to your child.
The Ford Mustang car looks absolutely realistic with original details, features, functional front and rear lights. The toy car has a soft PU seat and an opening doors.
An MP3 player with a digital battery level indicator is also available for young music enthusiasts.
2 x 25000 rpm Engines, with drive of both rear plastic wheels, 2 speeds forward (DRIFT mode) and 1 reverse, thanks to this performances it is suitable for drifting at high speeds up to 13 km/h
Soft EVA wheels ensure a comfortable ride even on uneven surfaces without shaking the car.
The car has a 2.4 GHz remote control of a new generation.
Possibility for smaller children as well - thanks to the lower speed setting !!! There is an adjustable seat belt on the seat for the safety of the child.
This exclusive toy car will bring pleasure not only for the child but also for the parents!
The package contains an Adapter with an indicator, it does not overcharge the battery + rechargeable battery.
Features

Eva Wheels

MP3 player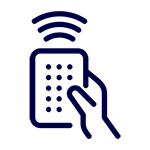 Remote control

Steering wheel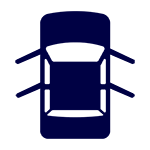 Opening doors

Seat belts
Special Features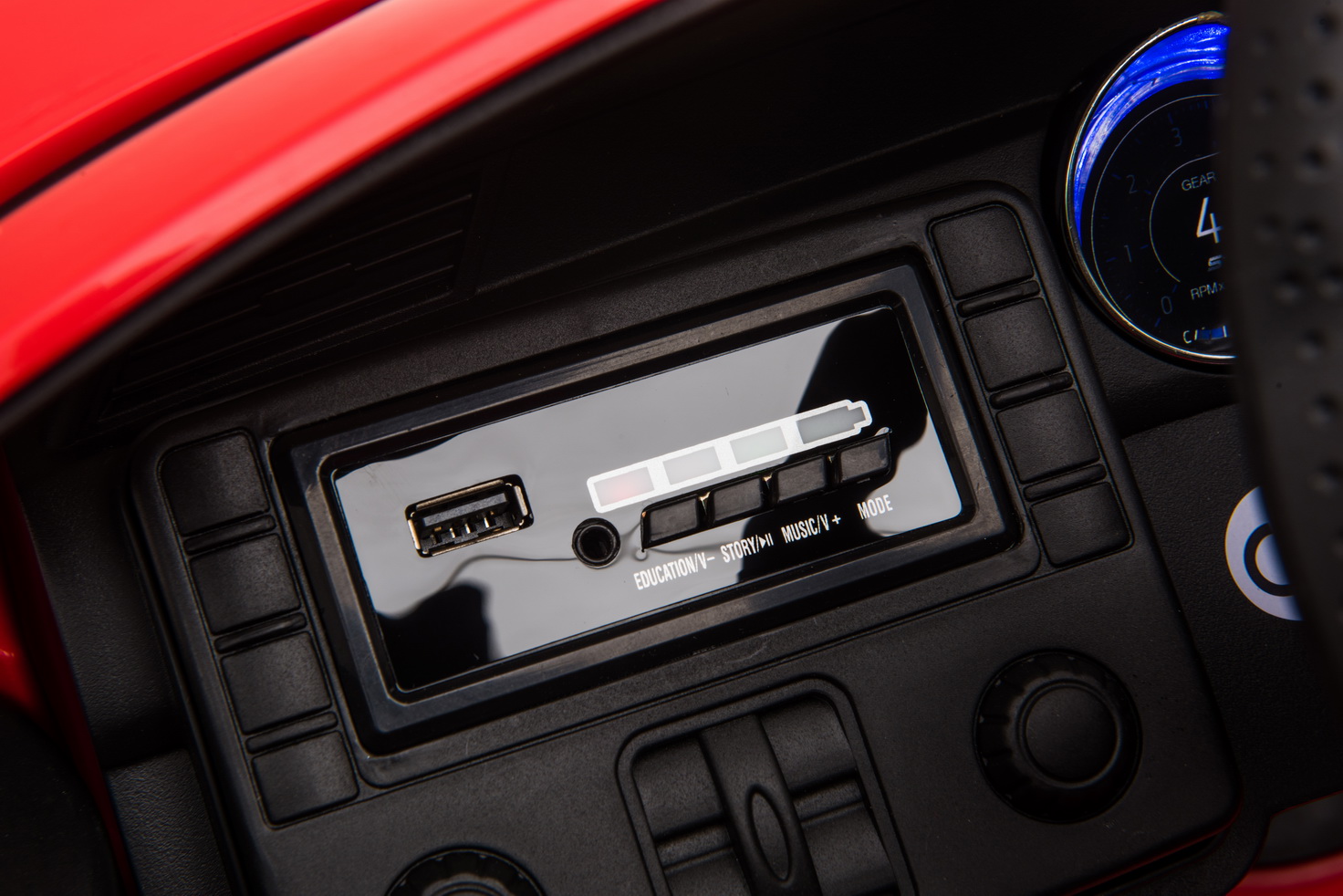 Musikspieler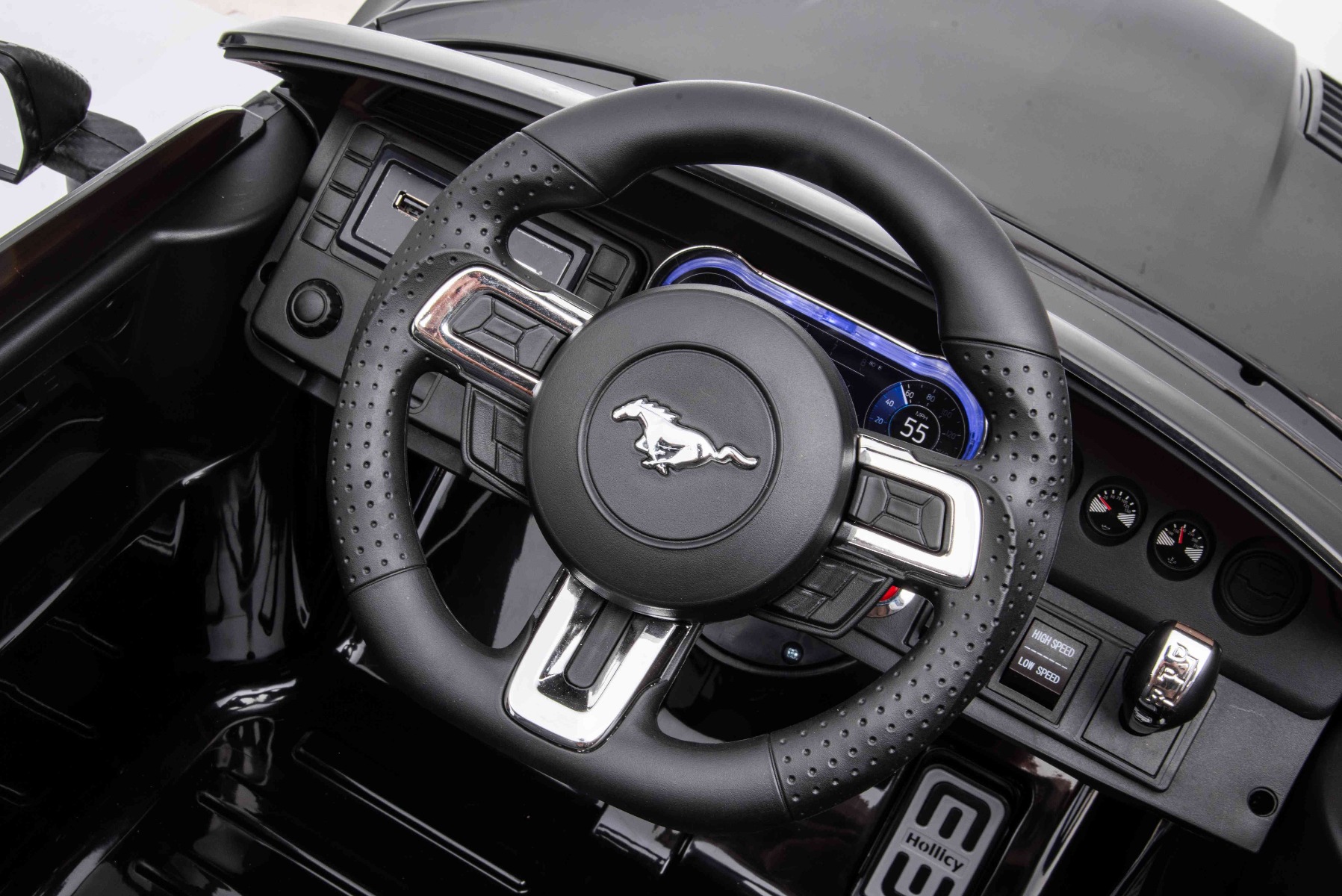 Lenkrad
EVA Wheels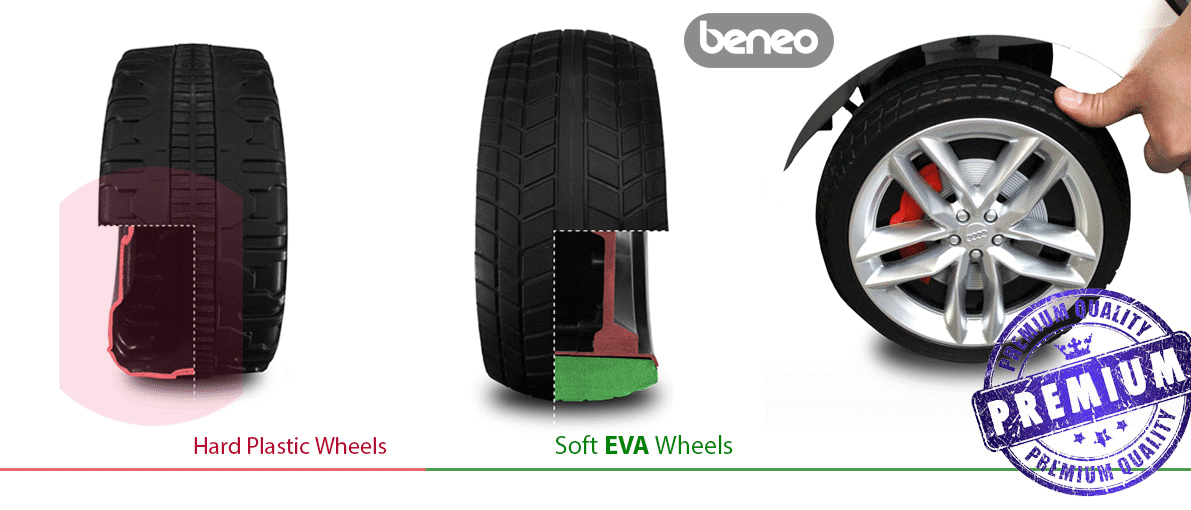 Technical Specifications/Products Dimensions
Technical specification:
Seat: for 1 child / Single seater car for one user only!
Soft PU seat
Weight: 29 kg.
Load capacity: up to 30 kg.
Speed: 3 - 13 km / h.
2.4 GHz remote control with pairing to a specific car - no more signal interference from other cars
REMOTE CONTROL EMERGENCY BRAKE - disables all driving functions of the car. Pressing the emergency brake again activates the functions. This innovation provides maximum parental control over the vehicle and safe use.
Possibility of setting the driving speed on the remote control - the innovated remote control allows the parents to set the driving speed even while driving.
Set speed indicator on the remote control
MP3 player with battery capacity indicator
Innovative control unit
Special smooth rear drift wheels for extra smooth drifting
Switch to DRIFT mode for extra high speed
Front, rear LED lights
Soft front EVA wheels
Opening doors
Drive: 2 x 25000 rpm Engines, battery 2x 12V / 7Ah.
Adapter: from 220V to 24V
Charging: from 5 to 8 hours
Driving time: 1 to 2 hours, depending on weight and terrain
DIMENSIONS: 125 x 75 x 54CM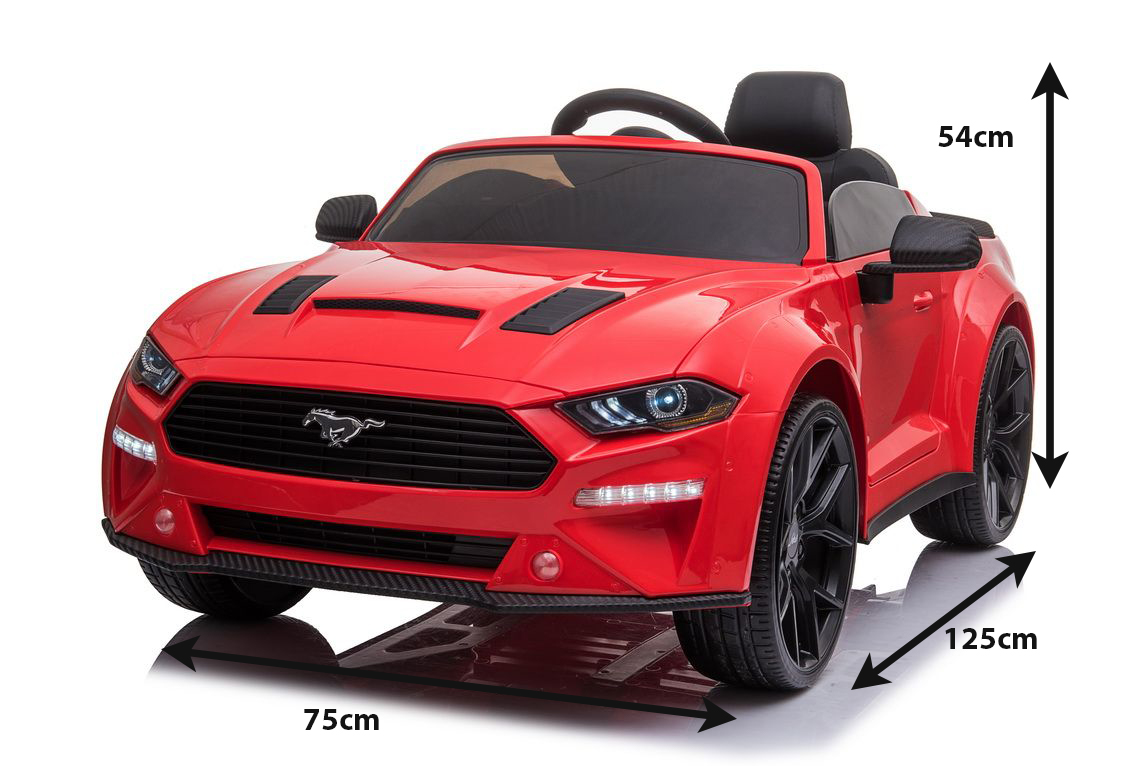 More Information

| | |
| --- | --- |
| Age | 3+ |
| Weight | 29.0000 |
| Instruction manual | Yes |
| Dimensions - height (cm) | 54 |
| Dimensions - width (cm) | 75 |
| Dimensions - lenght (cm) | 125 |
| Box size - height (cm) | 37 |
| Box size - width (cm) | 65 |
| Box size - lenght (cm) | 127 |
| Seat type | Soft PU |
| Number of seats | 1 |
| Wheel type | Soft EVA, Plastic DRIFT |
| Power (W) | 2 X 25000 rpm |
| Voltmeter | Yes |
| Sounds and audio | mp3 Player with USB |
| Battery type | 2 x 12V/7Ah |
| Max. load (kg) | 30 |
| Max. tested load (kg) | 35 |
| Remote control | 2,4 GHz |
| Bodywork finish | Plastic |
| Opening doors | Yes |
| Headlights | Yes |
| Dashlights | Yes |
| Backlights | Yes |