Electric Ride on Car Bentley EXP12 Prototype, White, Original Licenced, Battery Powered, Opening Doors, Leather Seat, 2x Engine, 12 V Battery, 2.4 Ghz remote control, Soft EVA wheels, Smooth start
An exclusive concept car of Bentley future electric cars.
Licensed Bentley EXP12 Speed 6 , Power 12V - 2 motors on the rear wheels. Run forward/reverse.
Smooth start - no yanking. New 2.4Ghz remote control.
Leather seat
Dimensions: 108 x 60 x 43 cm. Charge time min. 4 hours, Max. Speed 6 km/h, Max. tested Load: 35 kg
Battery 12V - 4AH. Soft EVA wheels. 3 speed - speed select only on remote control. USB, SD Card, MP3 input for music
Front and backlights
Lamborgini style doors
Delivery: 4 - 5 Working Days

Click on the picture to expand

You can return the goods within 14 days
We return the money within 1 day
A New Vision for the Future of Bentley
Making its debut at the 2017 Geneva International Motor Show, the EXP 12 Speed 6e concept represents a bold statement on the future of electric cars – and of luxury mobility. Now this exclusive future concept car is available for your child!
Bentley EXP12 is a unique electric car for children. Its a licensed child version of a fantastic Bentley concept car called EXP12 Speed 6. This nice ride-on car is designed for rough and smooth surfaces as well. Car has astonishing details and realistic strong front and backlights.
The new 2.4Ghz remote control ensures full control over the car for the parent as it can override the childrens actions. It has extended range. This remote control has an unique pairing key with the car so no other remotes will disturb your ride. The remote control has also an emergency brake button for stopping the car by parents any time. The new remote control has a built in speed setting
La nouvelle télécommande 2.4Ghz assure un contrôle total sur la voiture pour le parent, car elle peut remplacer les actions de l'enfant. Il a étendu la gamme. Cette télécommande possède une clé d'appariement unique avec la voiture, donc aucune autre télécommande ne perturbera votre trajet. La télécommande a également un bouton de frein d'urgence pour arrêter la voiture par les parents à tout moment. La nouvelle télécommande a un réglage de vitesse intégré.
Features

Eva Wheels

Leather seats

LED lights

MP3 player

USB port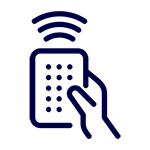 Remote control

Steering wheel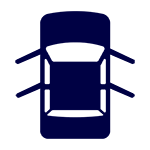 Opening doors
Special Features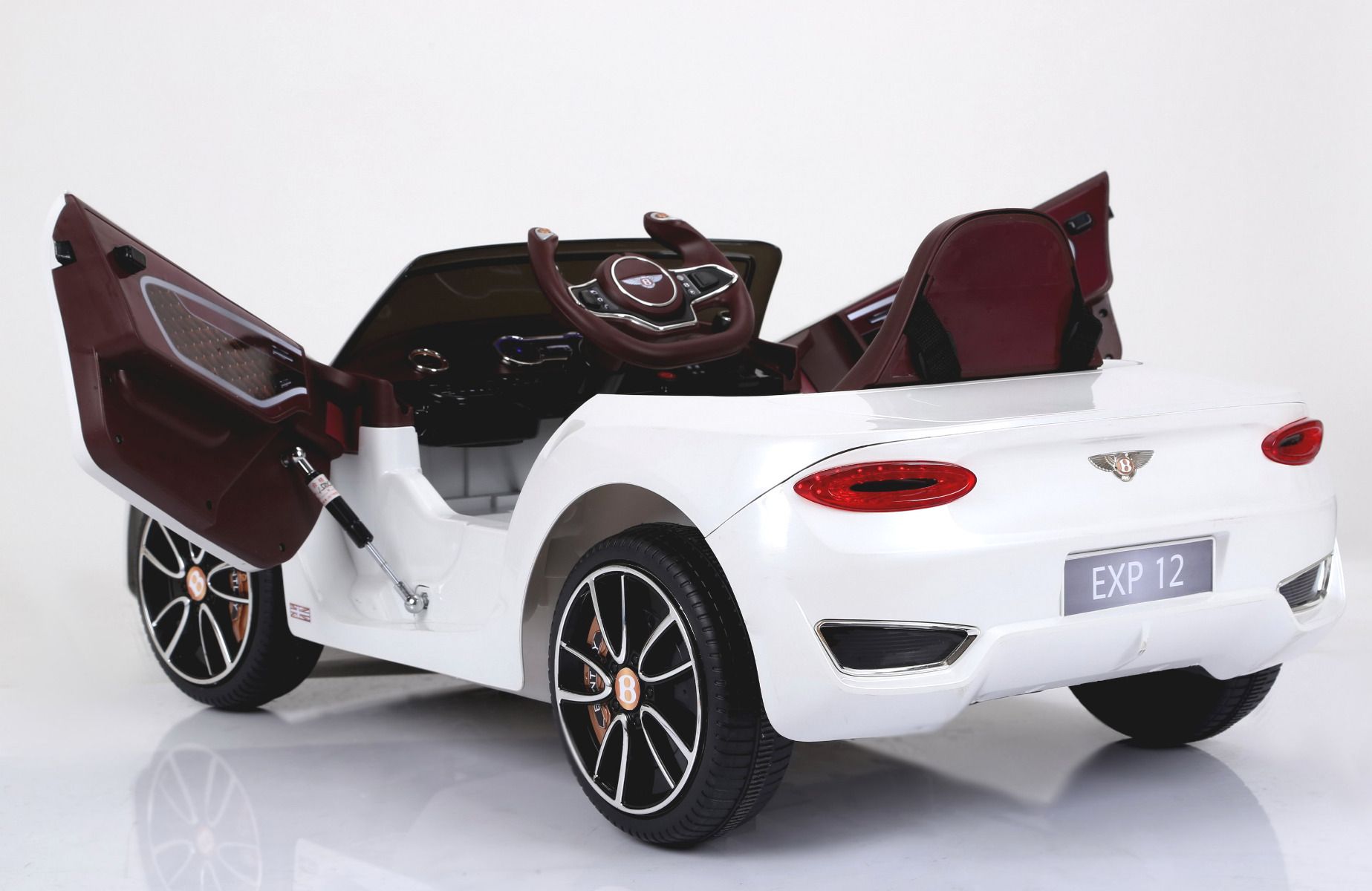 Opening Doors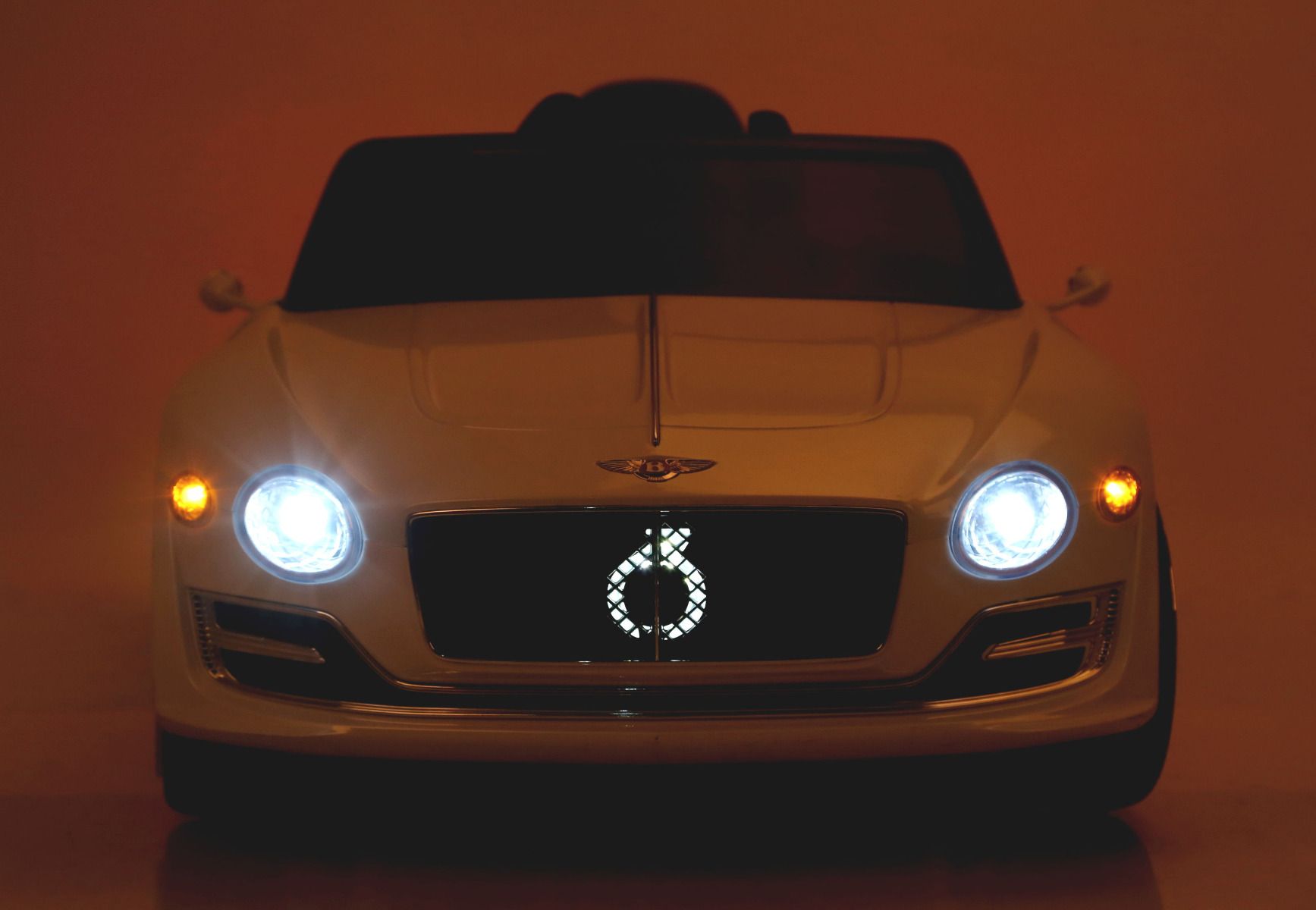 LED Lights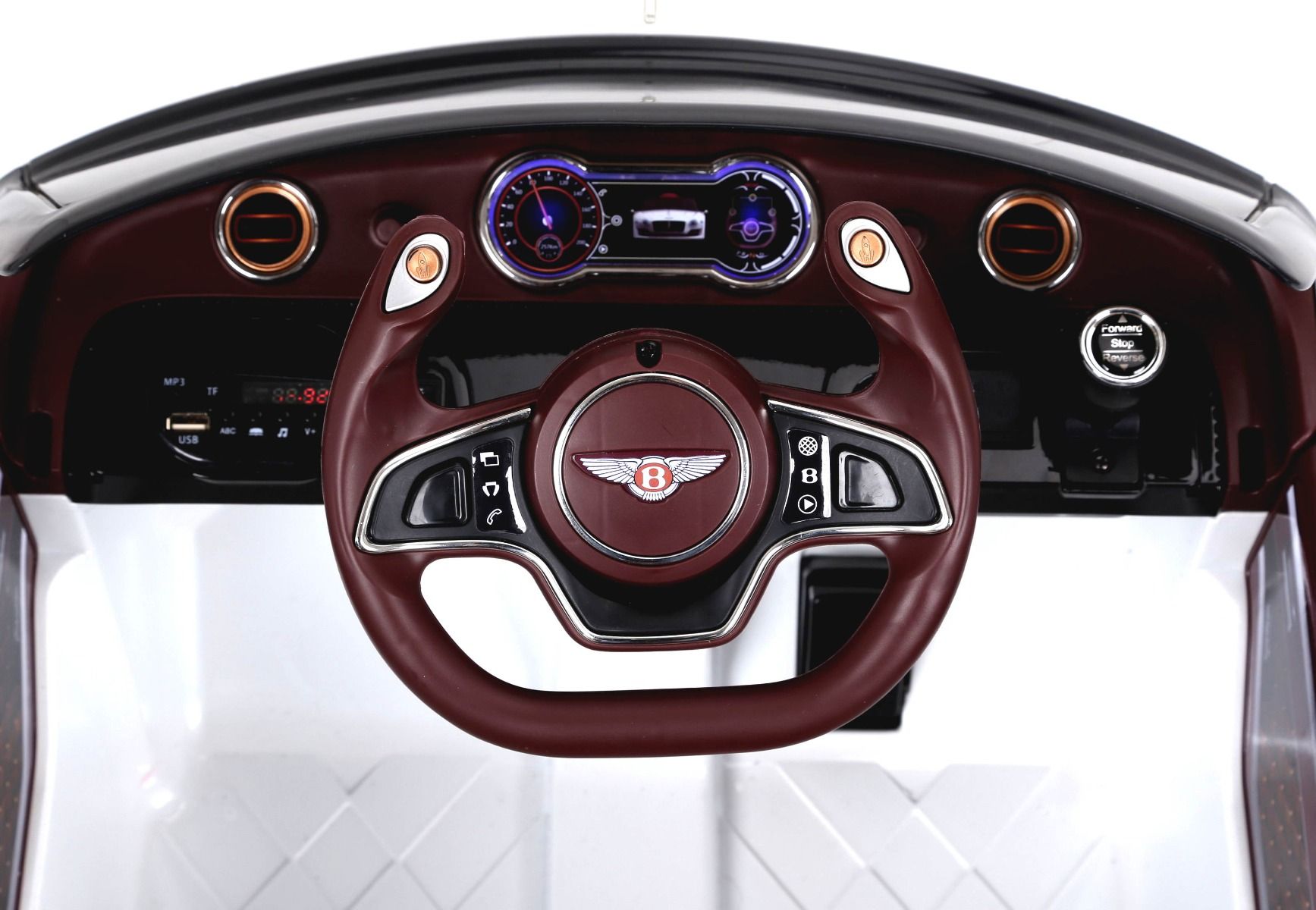 Steering wheel
EVA Wheels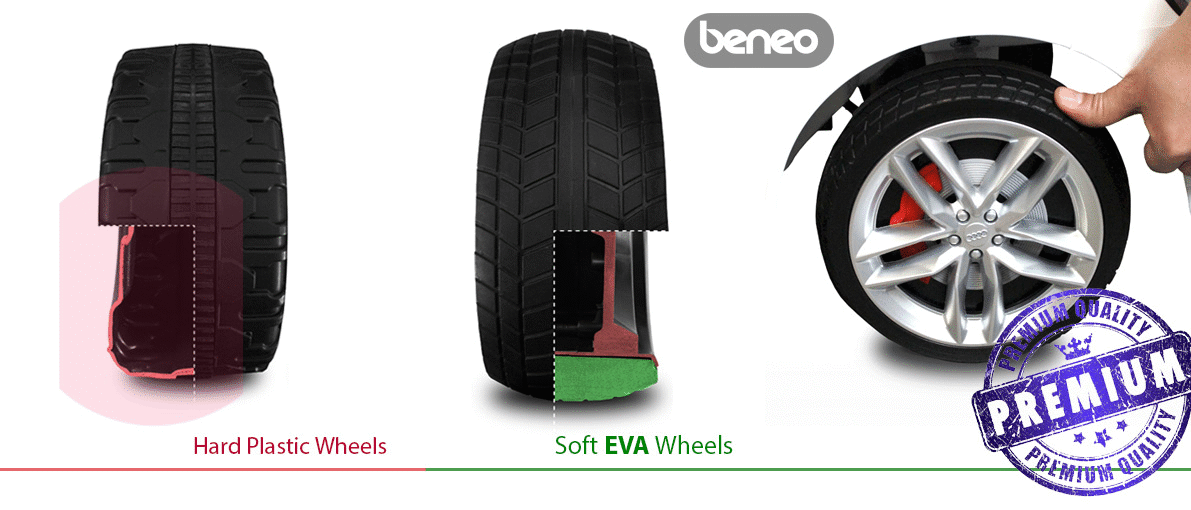 Technical Specifications/Products Dimensions
Ability to switch between 3 driving speed forward, 1 backward. Ability to control the music volume. 
Package includes Adapter with indicator + rechargeable battery. Power 12V - 2 x 25W motors on the rear wheels . Run forward / reverse.
Great feature: Smooth start
No more jerky start; this car starts and speeds up silky smooth!
The smooth start function - the engine gets to speed gradually instead of sudden yanking
Max. speed - 6 km/h, Max. tested load: 35 kg
Lamborghini style opening doors
3 speed - speed select only on remote control
Front and backlights
USB port for musice
Soft EVA wheels for silent ride - EVA foam wheels are durable, UV and water resistant
2.4 Ghz remote control with emergency brake button and speed selector - provides full parental control
Leather seat
Opening doors
Wide seat for 1 child
2 engines - 2 rear wheel drive
Soft start function
Accelerator pedal - and brake at the same time when released
Battery 12V - 4AH
Car weight 14.5 kg
Car dimensions: 108 x 60 x 43 cm
Package dimensions: 109 x 57 x 28 cm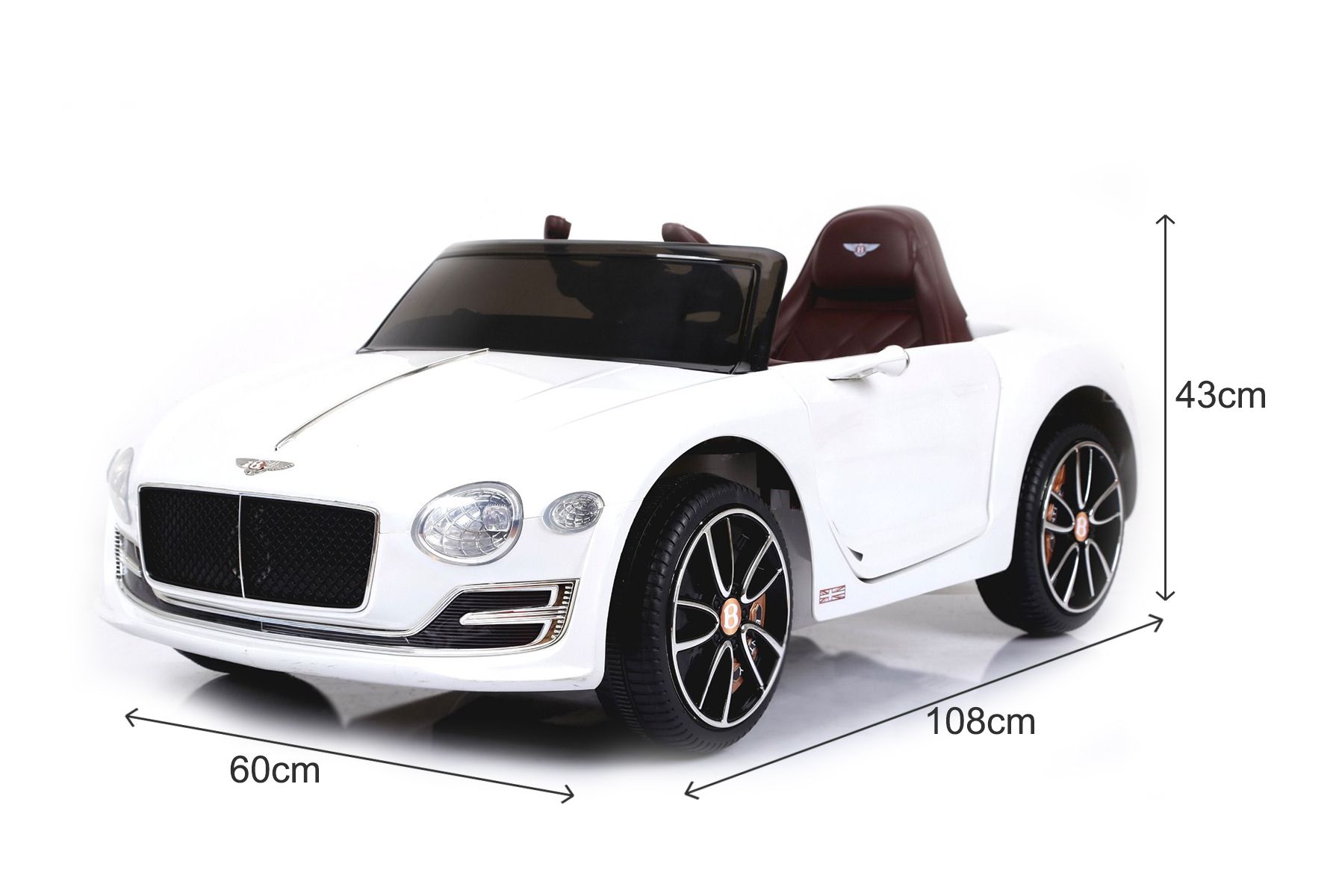 More Information

| | |
| --- | --- |
| Weight | 22.0000 |
| Instruction manual | Yes |
| Dimensions - height (cm) | 43 |
| Dimensions - width (cm) | 60 |
| Dimensions - lenght (cm) | 108 |
| Box size - height (cm) | 28 |
| Box size - width (cm) | 57 |
| Box size - lenght (cm) | 109 |
| Seat type | Leather seat |
| Number of seats | 1 |
| Wheel type | Soft EVA |
| Power (W) | 2 x 25 |
| Voltmeter | Yes |
| Sounds and audio | Premium soundsystem with USB, SD card, MP3 |
| Battery type | 12V4Ah |
| Max. load (kg) | 30 |
| Max. tested load (kg) | 35 |
| Remote control | 2,4 GHz premium remote control with emergency stop |
| Bodywork finish | Plastic |
| Suspensions | Yes |
| Opening doors | Yes |
| Smooth start | Yes |
| Headlights | Yes |
| Dashlights | Yes |
| Backlights | Yes |