Electric ride-on Police car Ford Raptor, EVA wheels, High quality suspension, Double leather seat, 2.4 GHz RC, Key start, 2 X MOTOR, USB, SD card, ORGINAL license
Police car Ford Raptor
Dimensions: 133 cm x 74 cm x 74 cm
Type of car: Two-placed
Police Light and sound effects
Soft / Smooth start
Independent High-quality suspension on all wheels
2.4 GHz remote control with pairing on a specific car
Multimedia equipment: Mp3, SD card, steering wheel control
Seat: leather with seat belt
Opening Doors, Hood and Plato
Regular Price
€389.00
Special Price
€369.00
SKU
FORD_RANGER_BLACK_POLICE
Delivery: 4 - 5 Working Days

Click on the picture to expand

You can return the goods within 14 days
We return the money within 1 day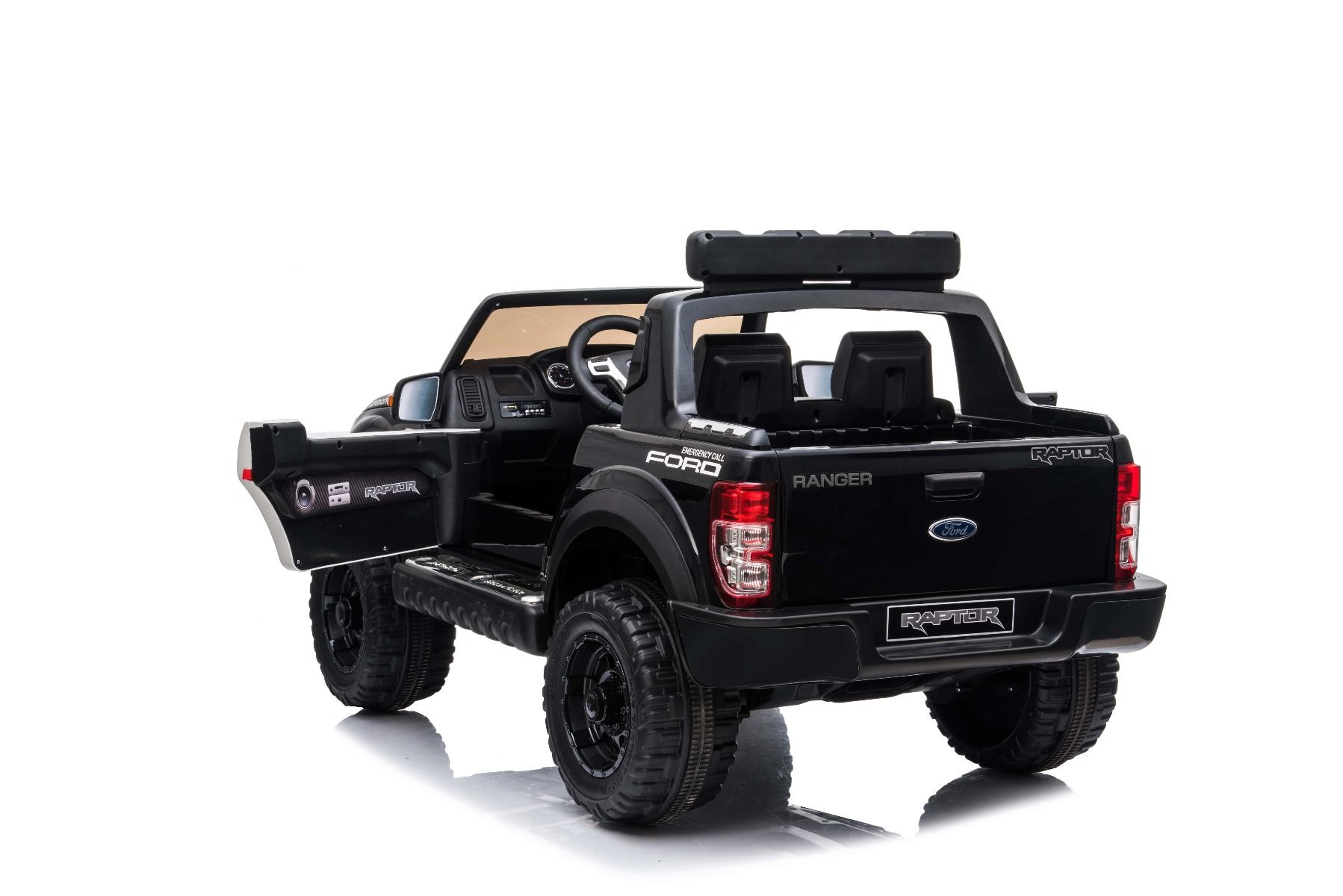 FORD Raptor police car
The Ford Raptor police car has a modern look: opening doors, opening bonnet and bonnet, original design elements and logo, quality materials, careful finishing. It has two seats, making it suitable for two children.
Wheels made of soft EVA polymer - for a quiet ride and resistant to cracks or bruises!
The car is also equipped with real lights and a plato deck. 2 buttons on the steering wheel for police alarms and sounds, modern music and songs, MP3, USB, SD card plug-in with effective volume control.
Police alarms and lights are not missing in the realistic features, the car is also equipped with a built-in police microphone.
Other features are included:
Door opening, sound effects, battery status indicator, 2 x 35 W motor - both rear wheel drive, forward/reverse switch,
Precise quality independent suspension on all wheels - thanks to this car, it is also suitable for off-road driving.
Remote control - 2.4 GHz Bluetooth remote control combined with a specific car with superior car control and adjustable low, medium and high speeds with emergency brake.
Smooth Start / Acceleration - When the accelerator pedal is depressed, the car begins to accelerate electronically in a smooth manner to provide smooth acceleration through the built-in throttle.
Possibility even for small children - thanks to speed reduction and soft/soft start!!!
The Ford RAPTOR requires no maintenance other than charging and cleaning after criminals!
The package includes an adapter with indicator, microphone, remote control and rechargeable battery.
Translated with www.DeepL.com/Translator (free version)
Features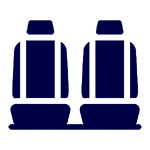 2 seater

brake

Eva Wheels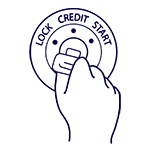 Key start

Leather seats

LED lights

USB port

SD card

Opening hood

Opening trunk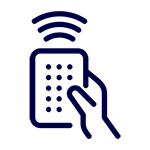 Remote control

Steering wheel

Suspension axles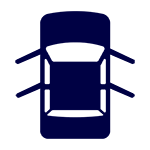 Opening doors

Seat belts
Special Features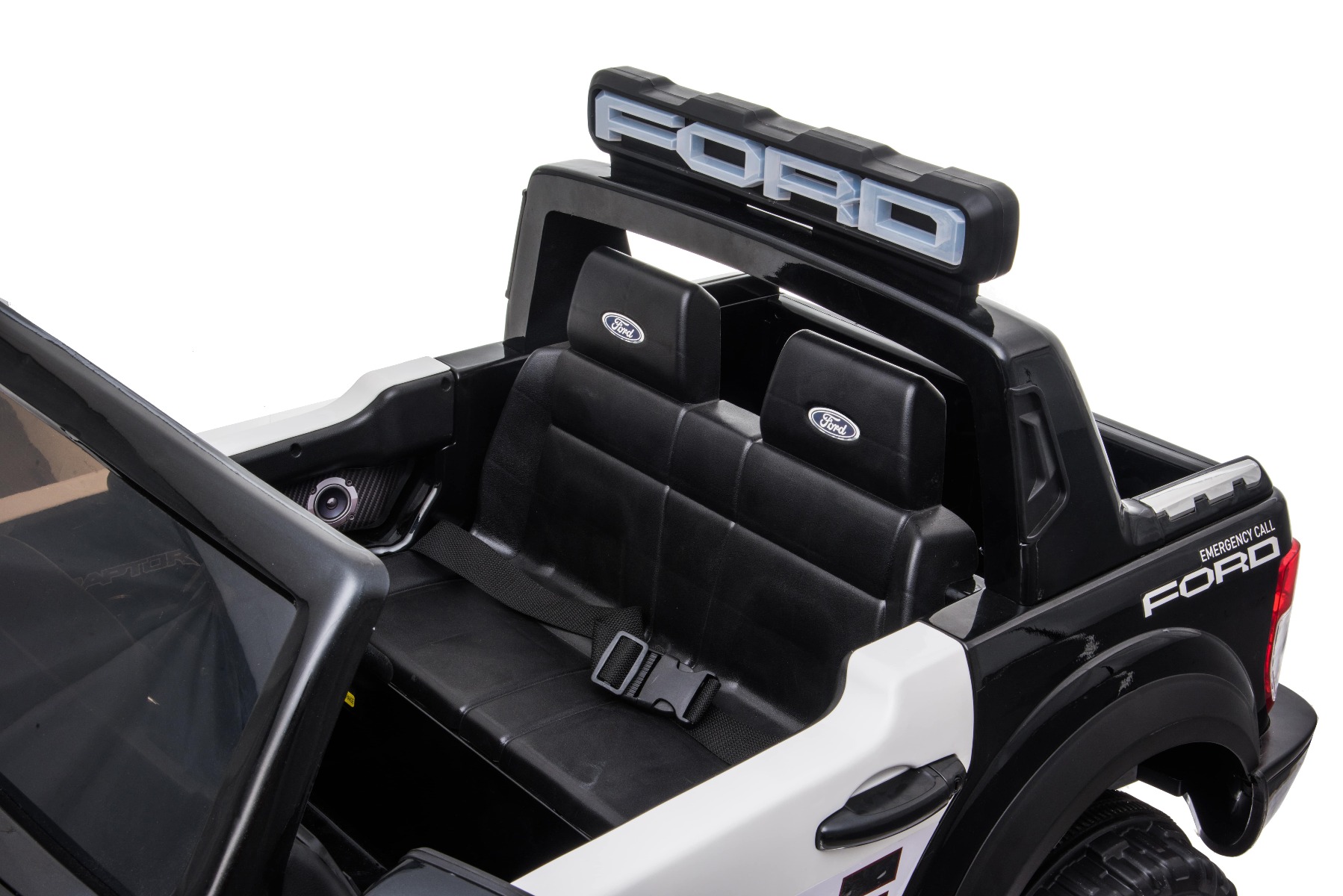 2 Seater
Steering wheel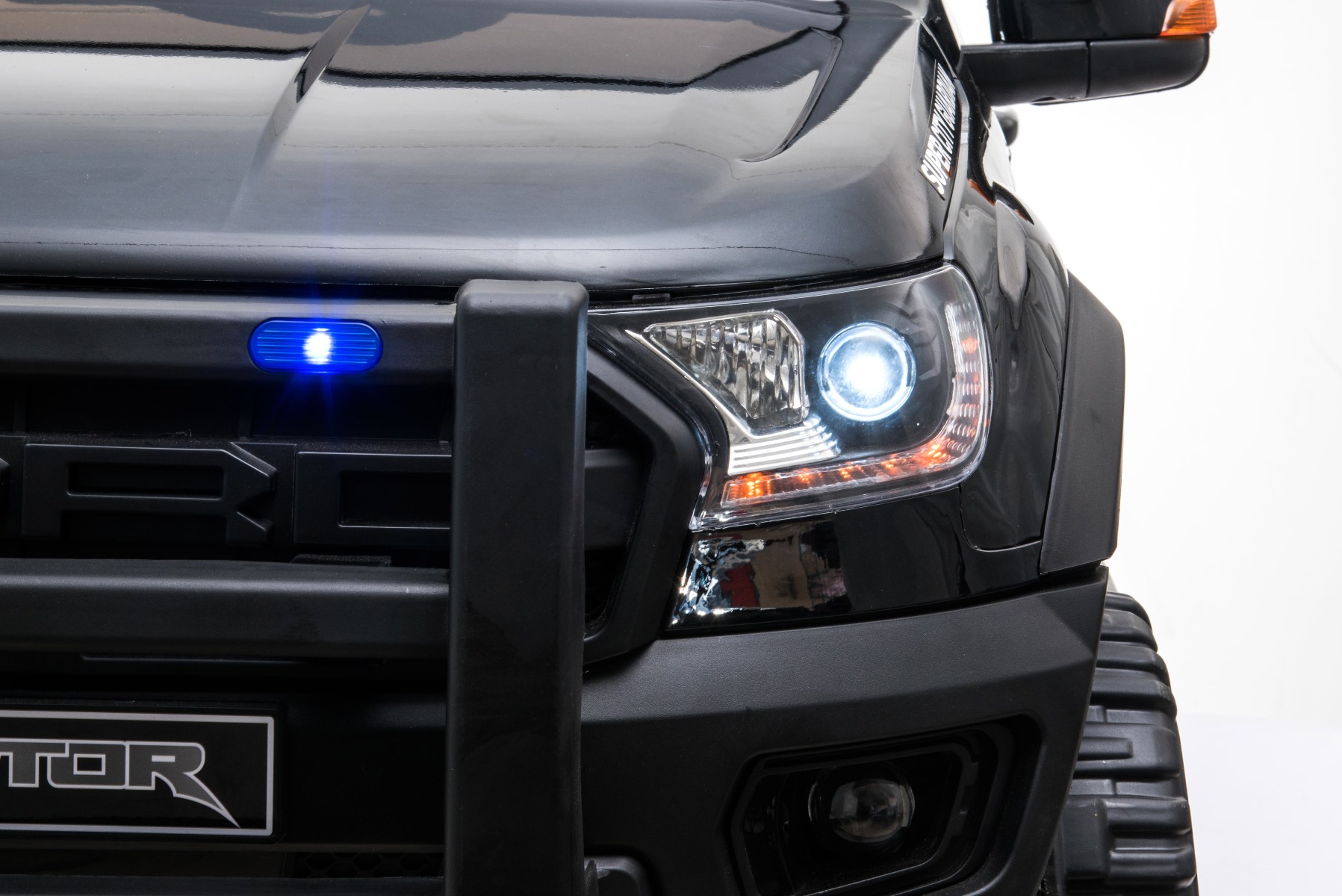 LED Lights
EVA Wheels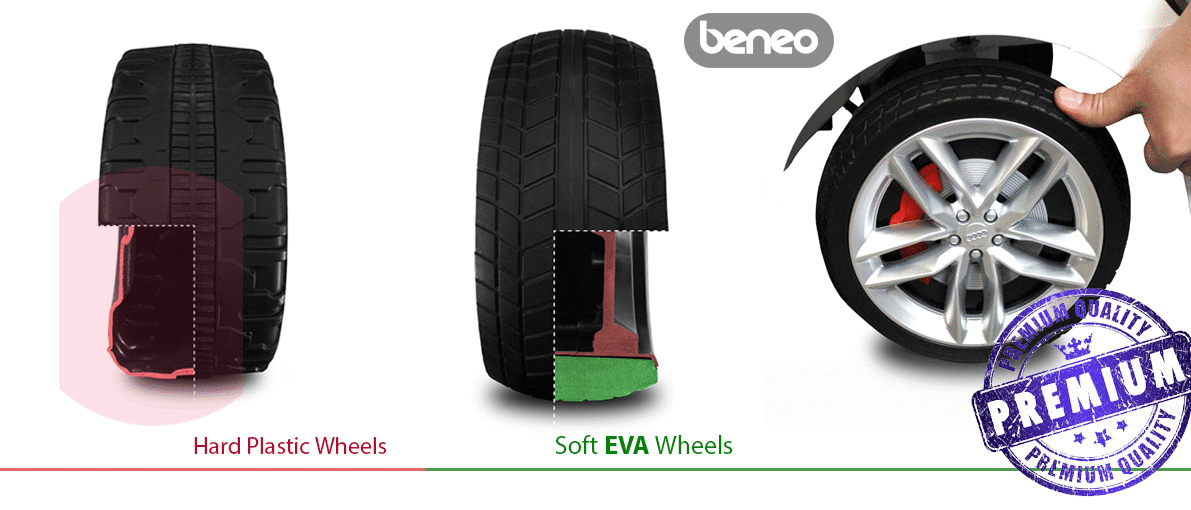 Technical Specifications/Products Dimensions
Technical specifications:
Dimensions: 133 cm x 74 cm x 74 cm
Two Leather seats with logo Ford
Suitable for two children
Police Light and sound effects
Soft start engines - no tearing when adding acceleration
Soft EVA polymer wheels
2.4 GHz remote control with pairing on a specific car
EMERGENCY BRAKE ON REMOTE CONTROL
Possibility to set the driving speed on the remote control
Set speed indicator on the remote control
Key Start
Independent Quality suspension on all wheels
Seat belts
Opening doors
Opening hood
Opening rear plato
USB and SD card input for playing music in the car
microphone
Weight: 28.0 kg.
Load capacity: up to 35 kg, tested load capacity: 45 kg
Speed: 3 - 7 km / h.
Drive: 2 x Engine 12V 35W
Adapter: from 220V to 12V / 1000mA.
Charging: from 5 to 8 hours
Travel time: 2 to 3 hours, depending on weight and terrain
Age category: 3 to 8 years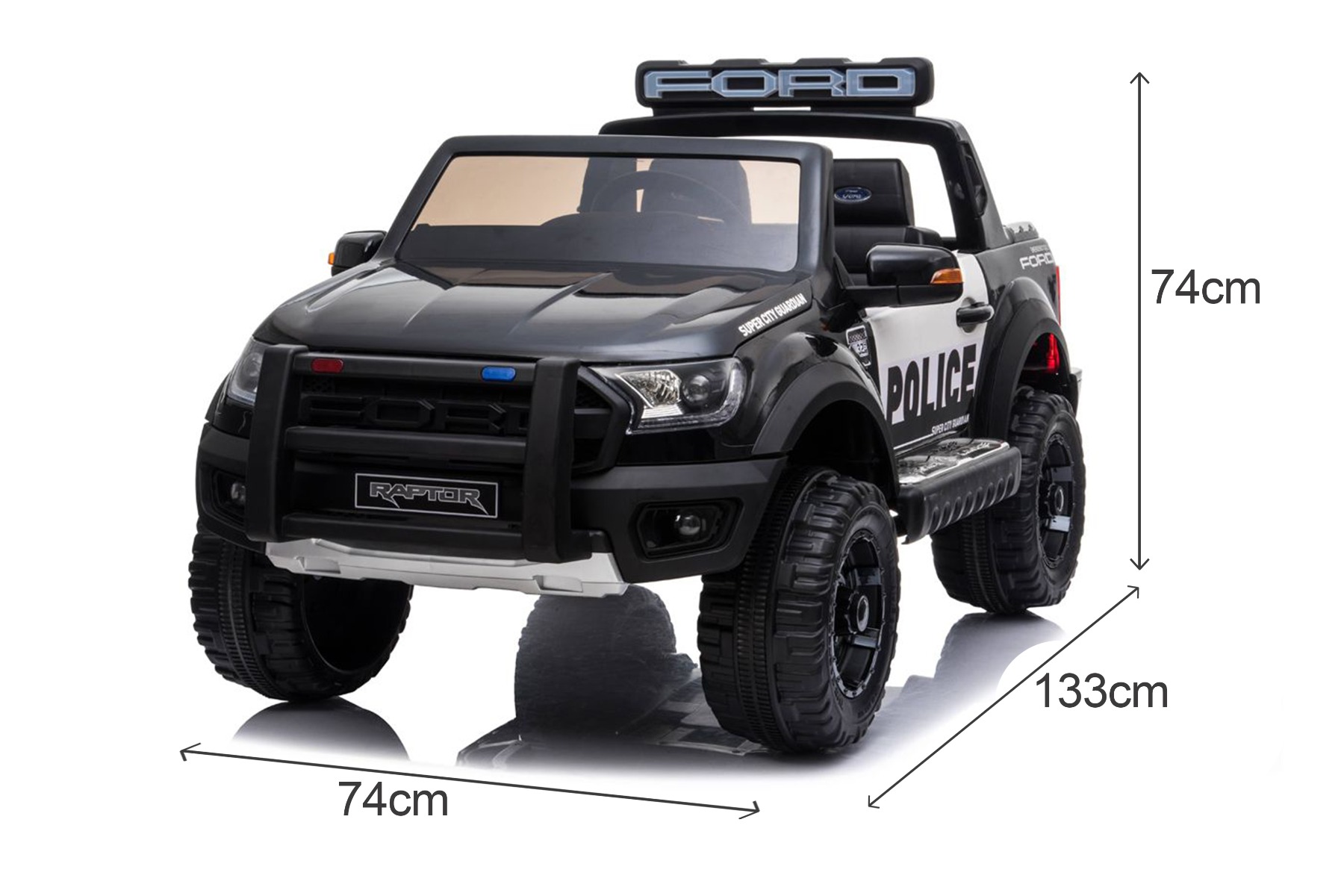 More Information

| | |
| --- | --- |
| Weight | 37.6000 |
| Instruction manual | Yes |
| Dimensions - height (cm) | 74 |
| Dimensions - width (cm) | 74 |
| Dimensions - lenght (cm) | 133 |
| Seat width (cm) | 51 |
| Seat type | Double Leather |
| Number of seats | 2 |
| Wheel diameter (cm) | 26 |
| Wheel type | Soft EVA |
| Power (W) | 2x 35W |
| Voltmeter | Yes |
| Sounds and audio | USB,SD,MP3 |
| Battery type | 12V/10Ah |
| Max. load (kg) | 35 |
| Max. tested load (kg) | 45 |
| Remote control | 2.4 GHz remote control |
| Bodywork finish | Plastic |
| Usable trunk | Yes |
| Suspensions | Yes |
| Opening doors | Yes |
| Smooth start | Yes |
| Headlights | Yes |
| Dashlights | Yes |
| Backlights | Yes |