Electric Ride-on car BMW i4, red, 2.4 GHz remote control, USB / AUX / Bluetooth, Rear wheel suspension, 12V battery, LED lights, 2 X 25W Engine, ORIGINAL license
BMW i4
Plastic seat
2.4 GHz remote control with pairing for a specific car
Opening doors
Rear Wheel suspensions
Smooth start
Package dimensions: 116 x 58 x 26 cm
Plastic wheels
USB, AUX, Bluetooth
Remote control/pedal switcher - switches between remote and manual control.
Regular Price
€246.00
Special Price
€175.00
Delivery: 4 - 5 Working Days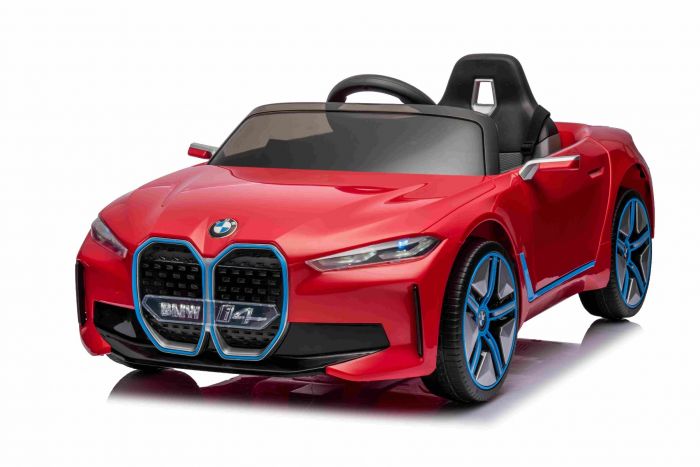 Click on the picture to expand

You can return the goods within 14 days
We return the money within 1 day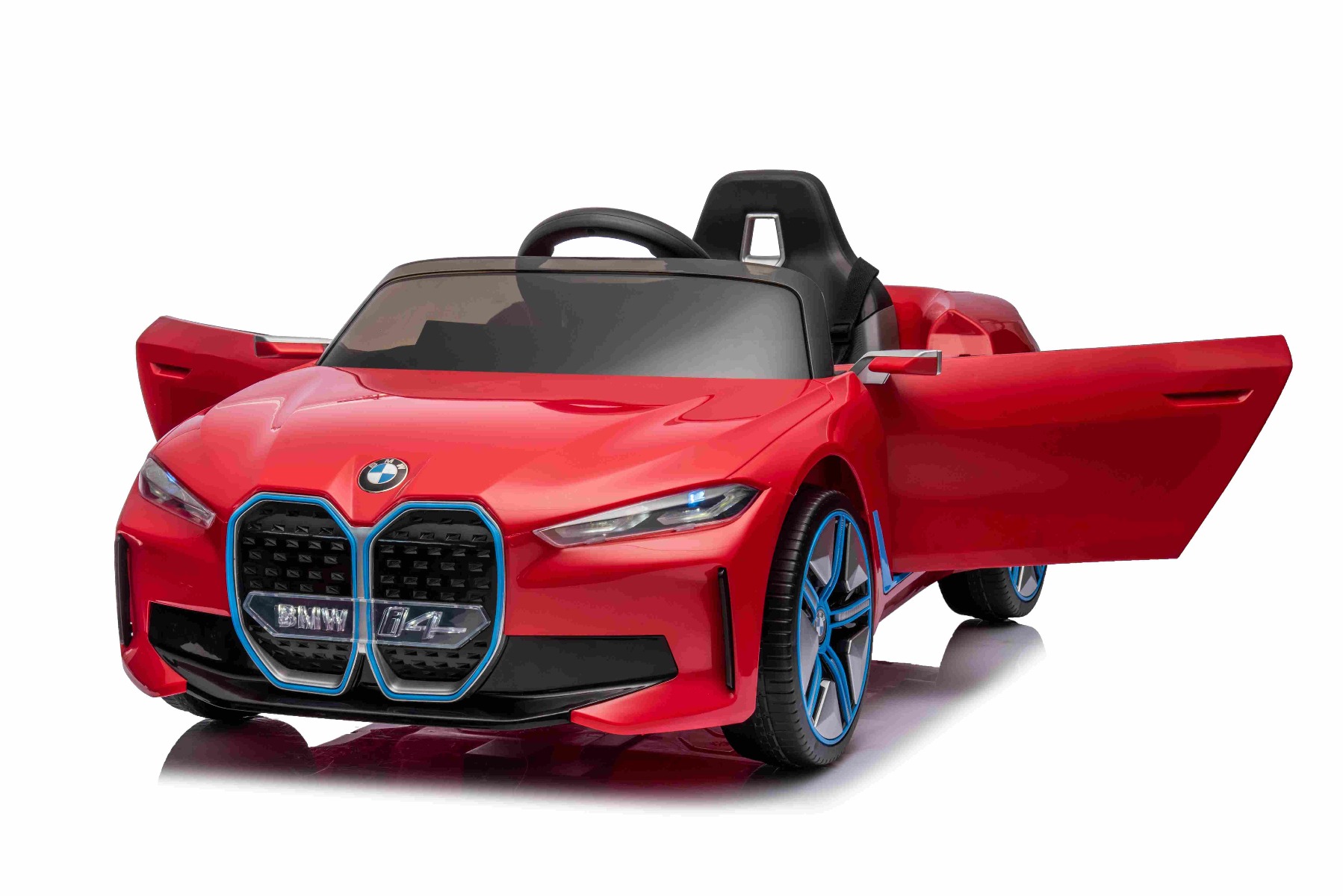 Licensed electric Ride-on car BMW i4 12V
A perfect Electric ride-on car with a futuristic look. After turning on the main switch, the model imitates the sound of starting Engine, the front and rear LED lights turns on, the backlight of the on-board instruments as well. Sound effects such as: horn, engine start, driving sound, songs, melodies, input to AUX, USB, Bluetooth connection, the volume of all sound effects can be controlled by the integrated MP3 player.
The car has a new generation 2.4 GHz remote control with emergency brake which ensures full control of the car and switches off all functions at the press of the button.
The car has both rear-wheel drive. Electric parking brake. Imitation tachometer on dashboard.
Two forward speeds - slow and fast, 1 reverse speed. Possibility of setting the driving speed also on the remote control.

Soft Start / Smooth acceleration - After pressing the gas pedal, the toy car starts accelerating, while the take-off is controlled electronically so that it is smooth thanks to the integrated smooth acceleration. Thanks to this function, there is no unpleasant jerking when you press the pedal.
For greater safety of children, there is an adjustable seat belt on the seat. Thanks to the wide opening of the doors, it is easy to get in and out of the car.
The car is also equipped with rear wheel suspension for higher comfort during driving on not streight surfaced terrains.
Features

MP3 player

USB port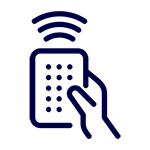 Remote control

Multifunctional steering wheel

Suspension axles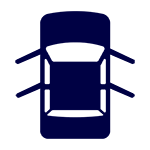 Opening doors

Seat belts

Bluetooth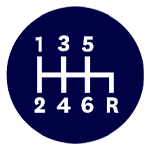 Gear selector
Special Features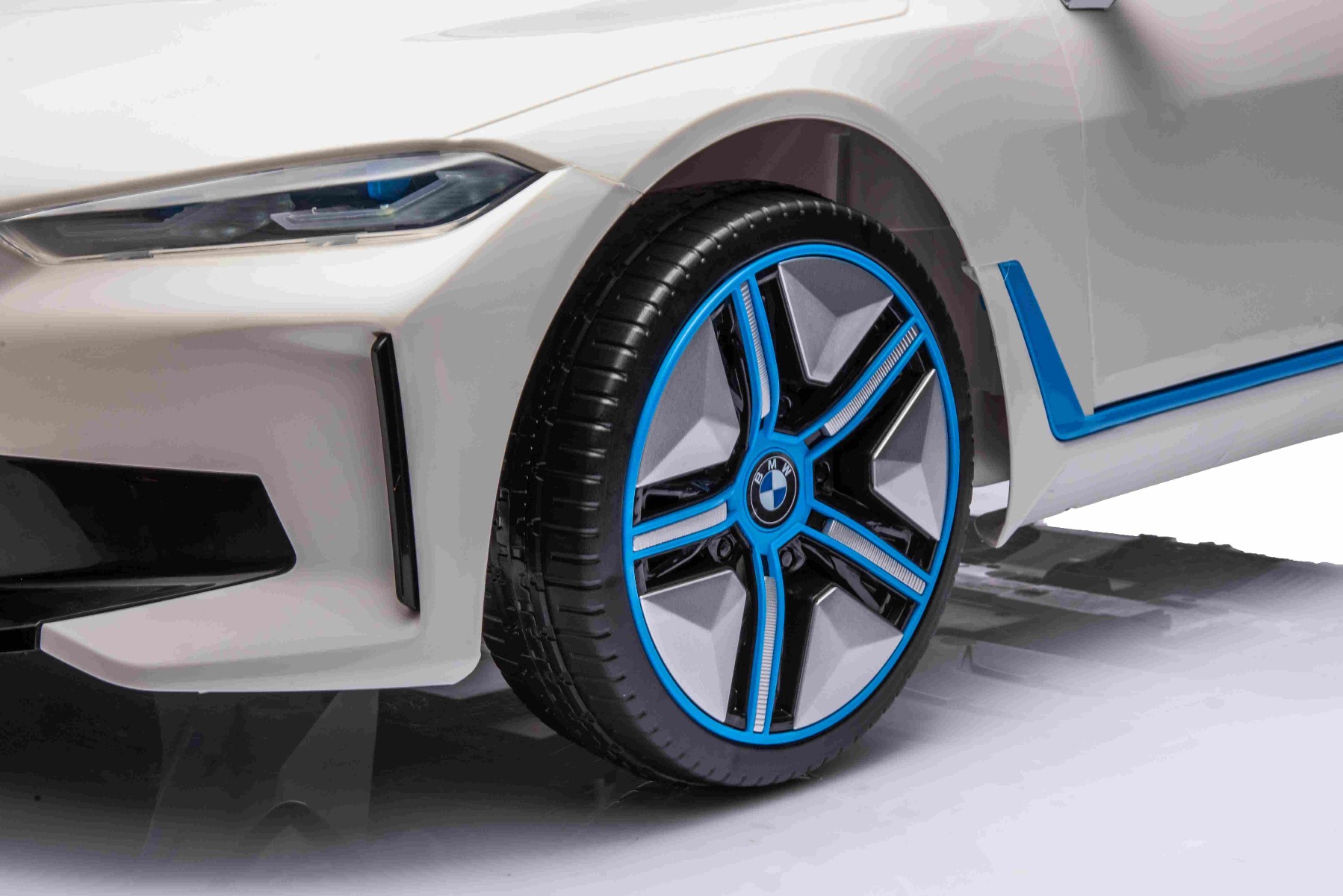 Plastic wheels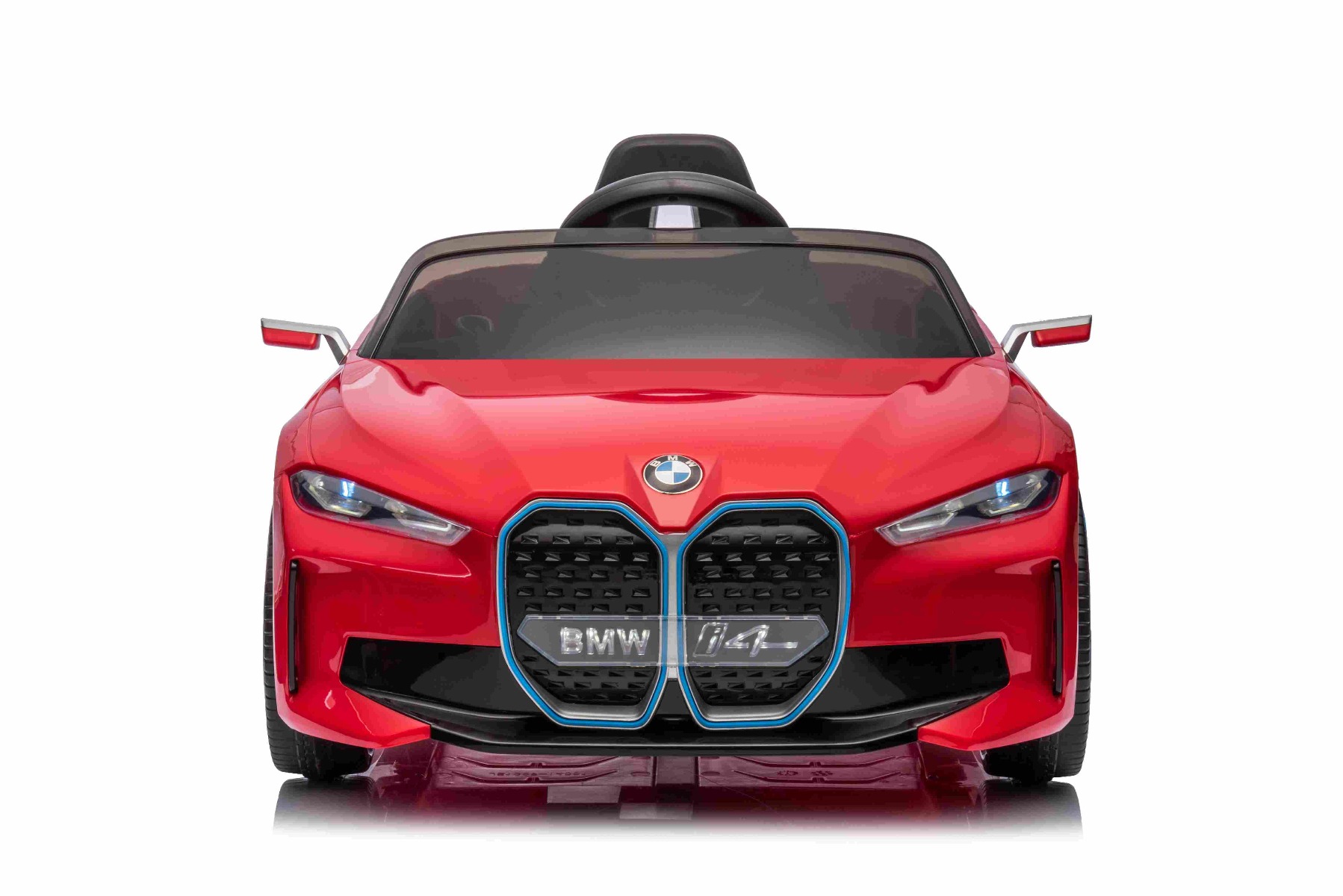 LED Lights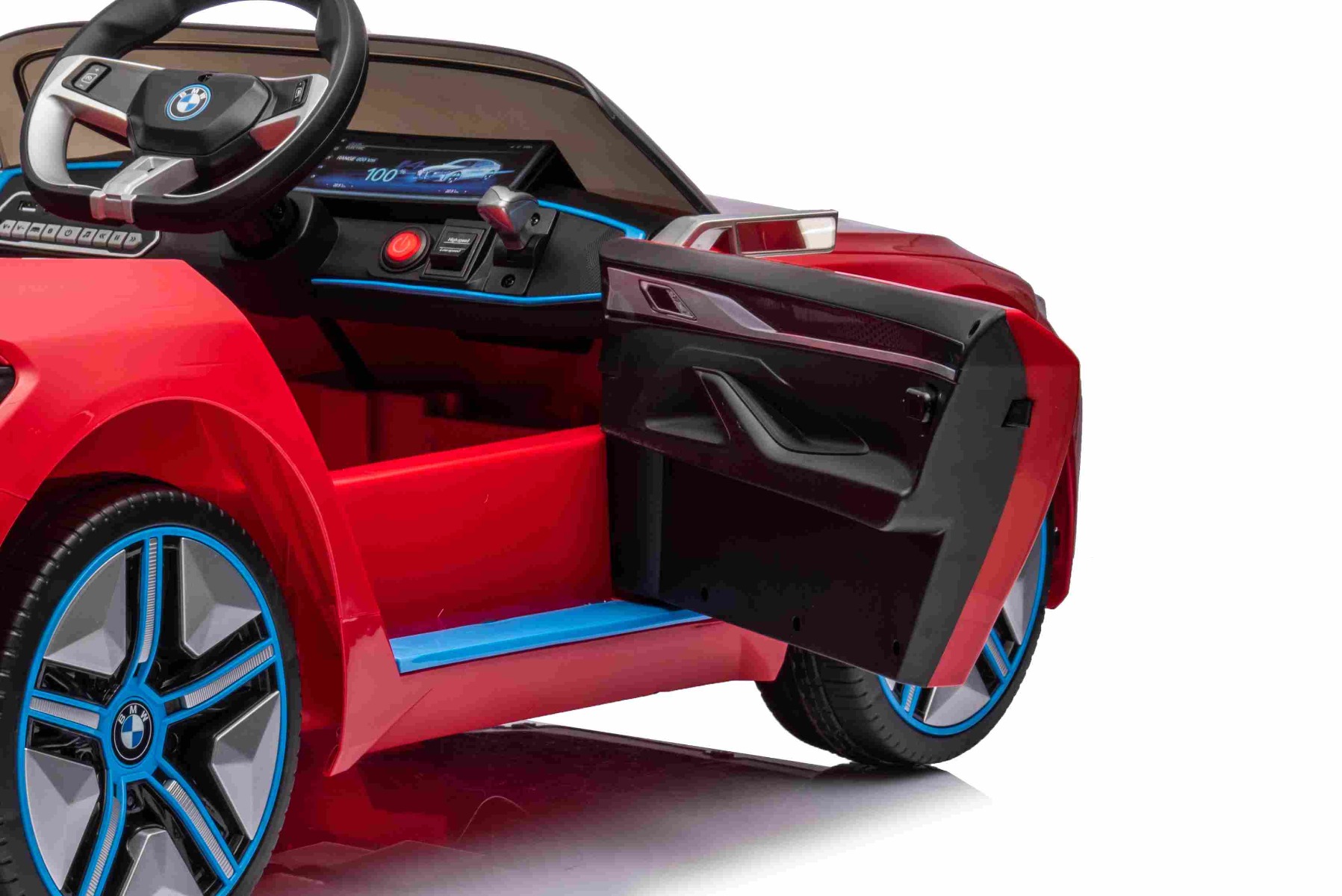 Openable doors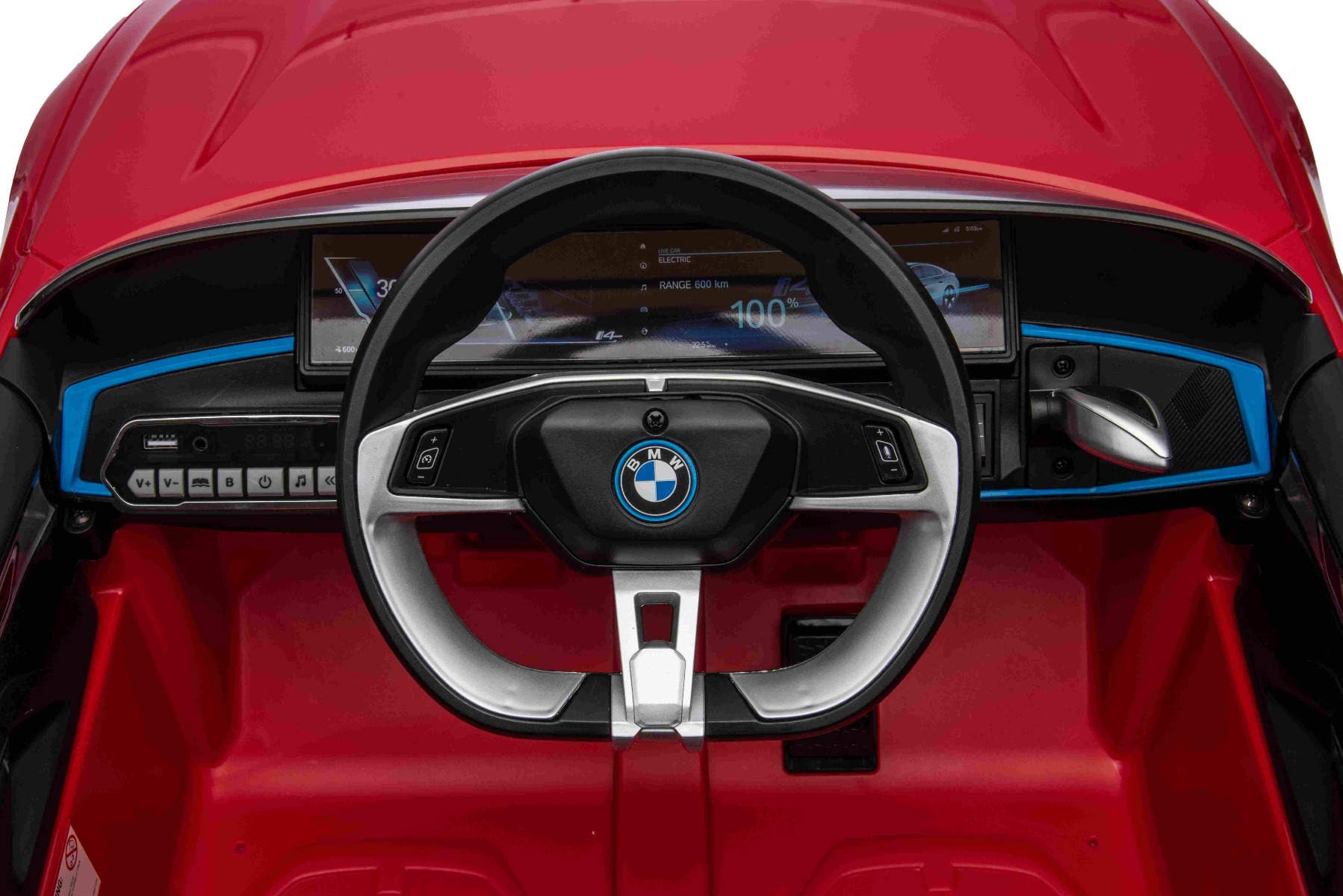 Multifunctional Steering Wheel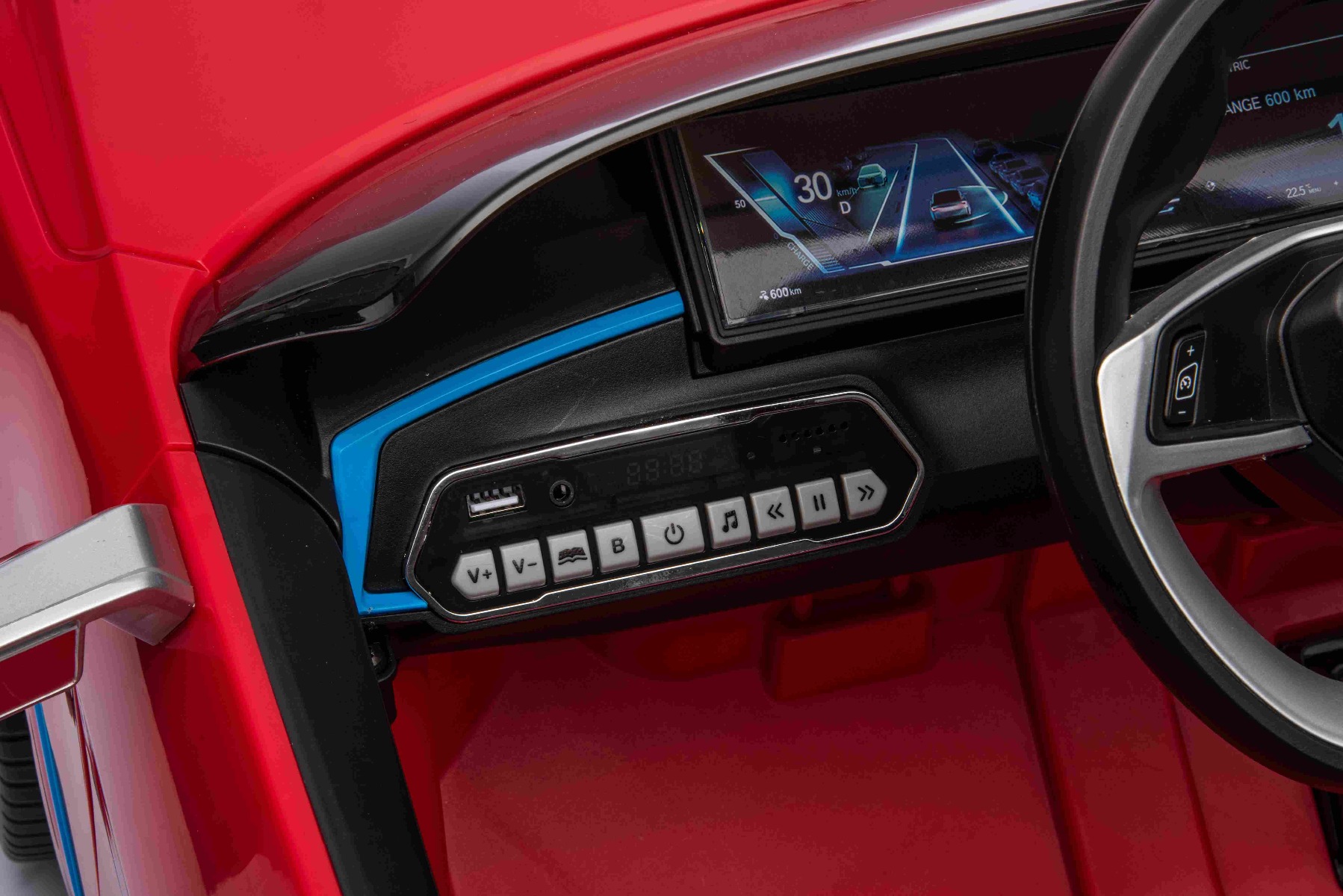 MP3 Player with Bluetooth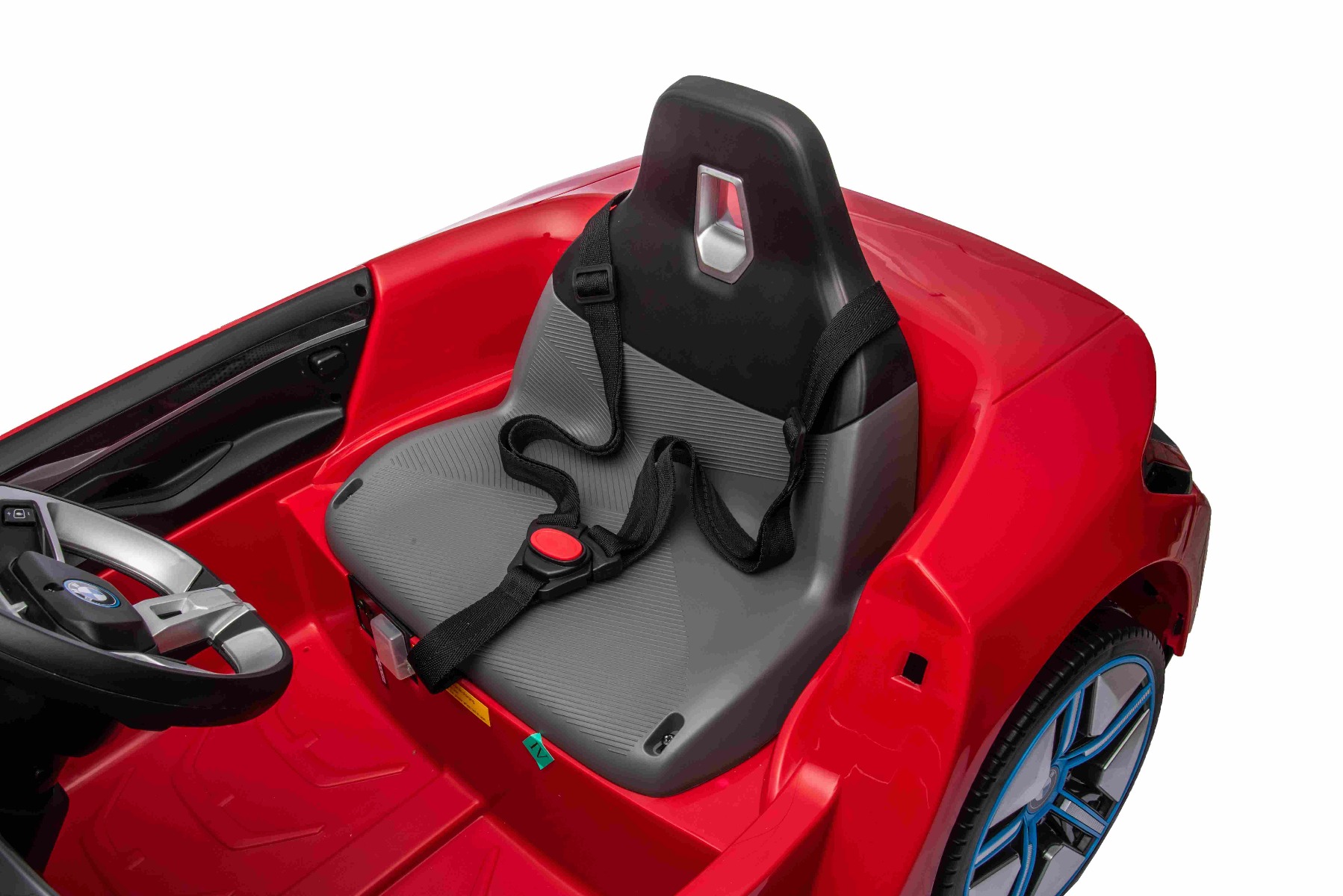 Safety Belts
Technical Specifications/Products Dimensions
Licensed
Type of car: Single seater
Drive: 2x2
Engines: 2 x 12 V / 25 W Engine
Number of speeds: 3 (2 forward and 1 backward)
Speed: 3-6 km/h
Load capacity: max. up to 30 kg
Battery: 12 V / 4.5 Ah
Charging time: min. 6-8 hours
Remote control/pedal switcher - switches between remote and manual control. The remote control works in remote mode, the pedal is locked. The pedal works in the opposite mode, the remote control is blocked.
Soft start
Emergency brake
Safety belt
Suspension on rearl wheels
Doors: openable with safety lock
Lighting: front lights, rear lights (LED)
Illuminated dashboard
Multimedia equipment: MP3 player with USB, Bluetooth, control on the steering wheel
Recommended age: 3 to 6 years
Dimensions: 115 x 67 x 45 cm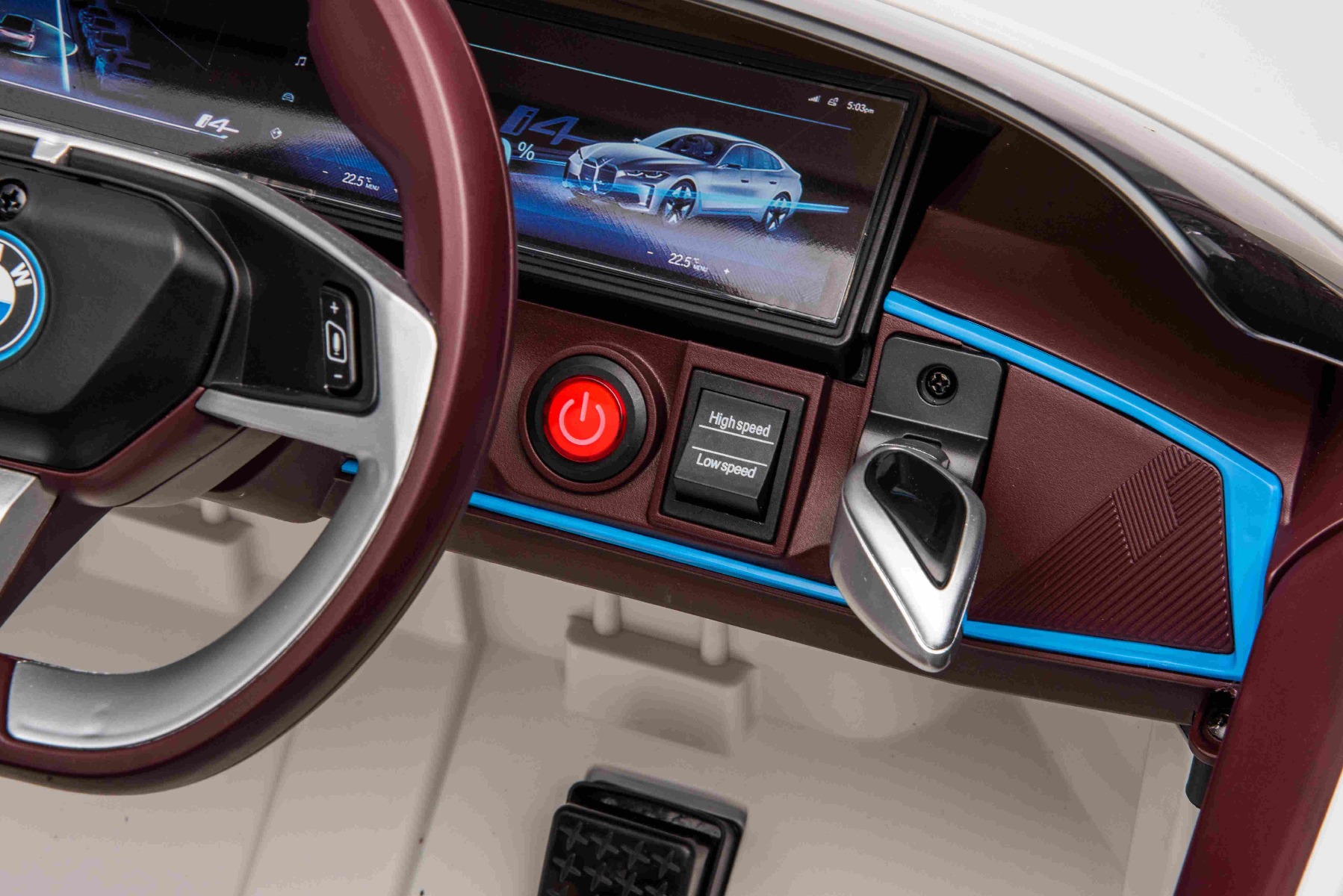 More Information

| | |
| --- | --- |
| Weight | 18.0000 |
| Instruction manual | Yes |
| Dimensions - height (cm) | 45 |
| Dimensions - width (cm) | 67 |
| Dimensions - lenght (cm) | 115 |
| Box size - height (cm) | 26 |
| Box size - width (cm) | 58 |
| Box size - lenght (cm) | 116 |
| Seat type | Leatherette |
| Number of seats | 1 |
| Wheel type | Soft EVA |
| Power (W) | 2 x 25W |
| Voltmeter | Yes |
| Sounds and audio | MP3 |
| Battery type | 12V/4.5Ah |
| Max. load (kg) | 30 |
| Max. tested load (kg) | 35 |
| Remote control | 2,4Ghz |
| Bodywork finish | Plastic |
| Suspensions | Yes |
| Opening doors | Yes |
| Smooth start | Yes |
| Headlights | Yes |
| Backlights | Yes |
Note: Technical specifications are subject to change without notice. The images are for reference only.