Electric Ride on Car BMW 6GT – Single seat, Black, Original Licenced, Battery Powered, Opening Doors, 2x Engine, Battery 2x 6V/4 Ah, 2.4 Ghz remote control, Smooth start
Licensed BMW 6GT – Single seat
Power 12V - 2 x 35W motors on the rear wheels. Run forward / reverse.
Smooth start - no yanking
New 2.4Ghz remote control
Charge time min. 4 hours, Max. Speed 7 km / h, Max. Load: 30 kg
Battery 2x 6V - 4AH.
3 speed - speed select only on remote control
Shock absorbers - for smooth ride
Front and backlights
USB input
Delivery: 4 - 5 Working Days

Click on the picture to expand

You can return the goods within 14 days
We return the money within 1 day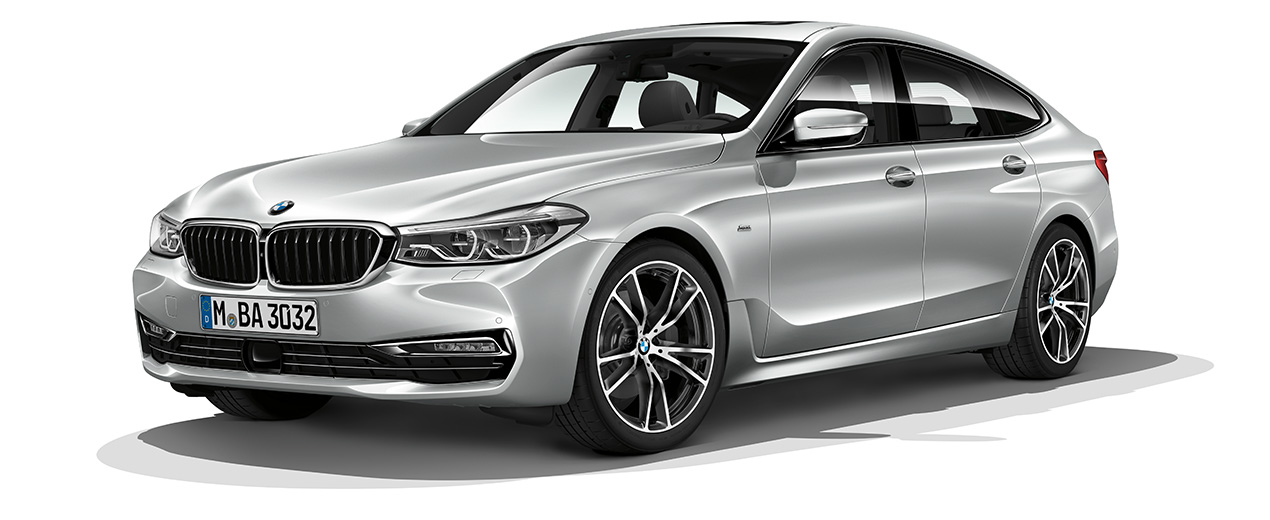 We bring you a complete new toy car BMW 6GT – Single seat licensed by BMW. This nice ride-on car is designed for rough and smooth surfaces as well. Car has astonishing details and realistic extra strong front and backlights. Toy car is equipped with sound and light effects . Beautiful toy car with chrome fittings, looks realistic and delight children and adults who are fan of the brand.
The new 2.4Ghz remote control ensures full control over the car for the parent as it can override the childrens actions. It has extended range. This remote control has an unique pairing key with the car so no other remotes will disturb your ride. The remote control has also an emergency brake button for stopping the car by parents any time. The new remote control has a built in speed setting - Your child can´t change the speed of the vehicle. Digital meter for battery charge and adjustable child's safety seatbelt
Ability to switch between 3 driving speed. Ability to control the music volume.
Package includes Adapter with indicator + rechargeable battery. Power 12V - 2 x 35W motors on the rear wheels . Run forward / reverse.
Great feature: Smooth start
No more jerky start; this car starts and speeds up silky smooth!
The smooth start function - the engine gets to speed gradually instead of sudden yanking
Features:
Max. speed - 7 km / h, Max. load: 30 kg
3 speed - speed select only on remote control
Shock absorbers - for smooth ride
Front and backlights
USB input
2.4 Ghz remote control with emergency brake button and speed selector - provides full parental control
Plastic seat
Opening doors
Wide seat for 1 person
2 engines - 2 rear wheel drive
Button start
Soft start function
Accelerator pedal - and brake at the same time when released
Battery 2x 6V - 4AH
Car weight 20 kg
More Information

| | |
| --- | --- |
| Weight | 20.0000 |
| Instruction manual | Yes |
| Dimensions - height (cm) | 51 |
| Dimensions - width (cm) | 64 |
| Dimensions - lenght (cm) | 106 |
| Box size - height (cm) | 38 |
| Box size - width (cm) | 56 |
| Box size - lenght (cm) | 106 |
| Seat width (cm) | 42 |
| Number of seats | 1 |
| Wheel diameter (cm) | 30 |
| Wheel type | Plastic |
| Power (W) | 2 x 35 |
| Voltmeter | Yes |
| Sounds and audio | MP3 |
| Battery type | 2 x 6V4Ah |
| Max. load (kg) | 30 |
| Max. tested load (kg) | 35 |
| Remote control | 2,4 GHz premium remote control with emergency stop |
| Bodywork finish | Plastic |
| Suspensions | Yes |
| Opening doors | Yes |
| Smooth start | Yes |
| Headlights | Yes |
| Dashlights | Yes |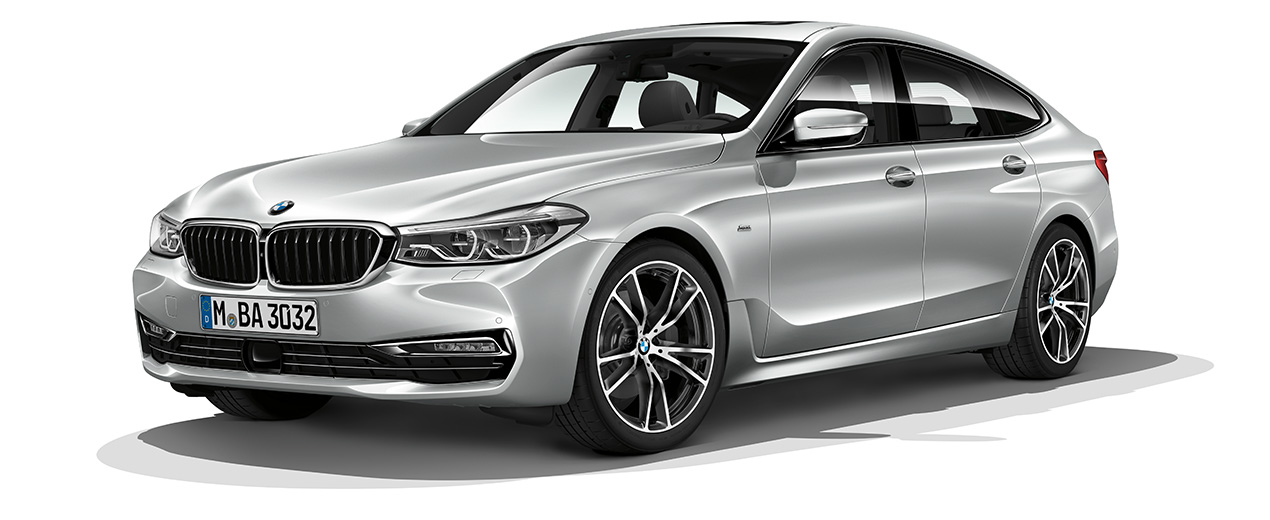 Nous vous apportons une nouvelle voiture complète BMW 6GT - Monoplace sous licence de BMW. Cette belle voiture à conducteur porté est également conçue pour les surfaces rugueuses et lisses. La voiture a des détails étonnants et des éclairages avant et arrière extrêmement puissants et réalistes. La voiture miniature est équipée d'effets sonores et lumineux. Belle voiture jouet aux ferrures chromées, au look réaliste et qui ravira les enfants et les adultes fans de la marque.
La nouvelle télécommande à 2,4 GHz assure le contrôle total de la voiture pour le parent car elle peut annuler les actions des enfants. Il a une portée étendue. Cette télécommande a une clé de couplage unique avec la voiture afin qu'aucune autre télécommande ne perturbe votre conduite. La télécommande est également dotée d'un bouton de frein d'urgence permettant aux parents d'arrêter la voiture à tout moment. La nouvelle télécommande a un réglage de vitesse intégré - Votre enfant ne peut pas changer la vitesse du véhicule. Indicateur numérique de charge de la batterie et ceinture de sécurité réglable pour enfant
Possibilité de basculer entre 3 vitesses de conduite. Possibilité de contrôler le volume de la musique.
Le forfait comprend un adaptateur avec indicateur + batterie rechargeable. Puissance 12V - 2 moteurs de 35W sur les roues arrière. Courir en avant / en arrière.
Features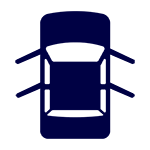 Special Features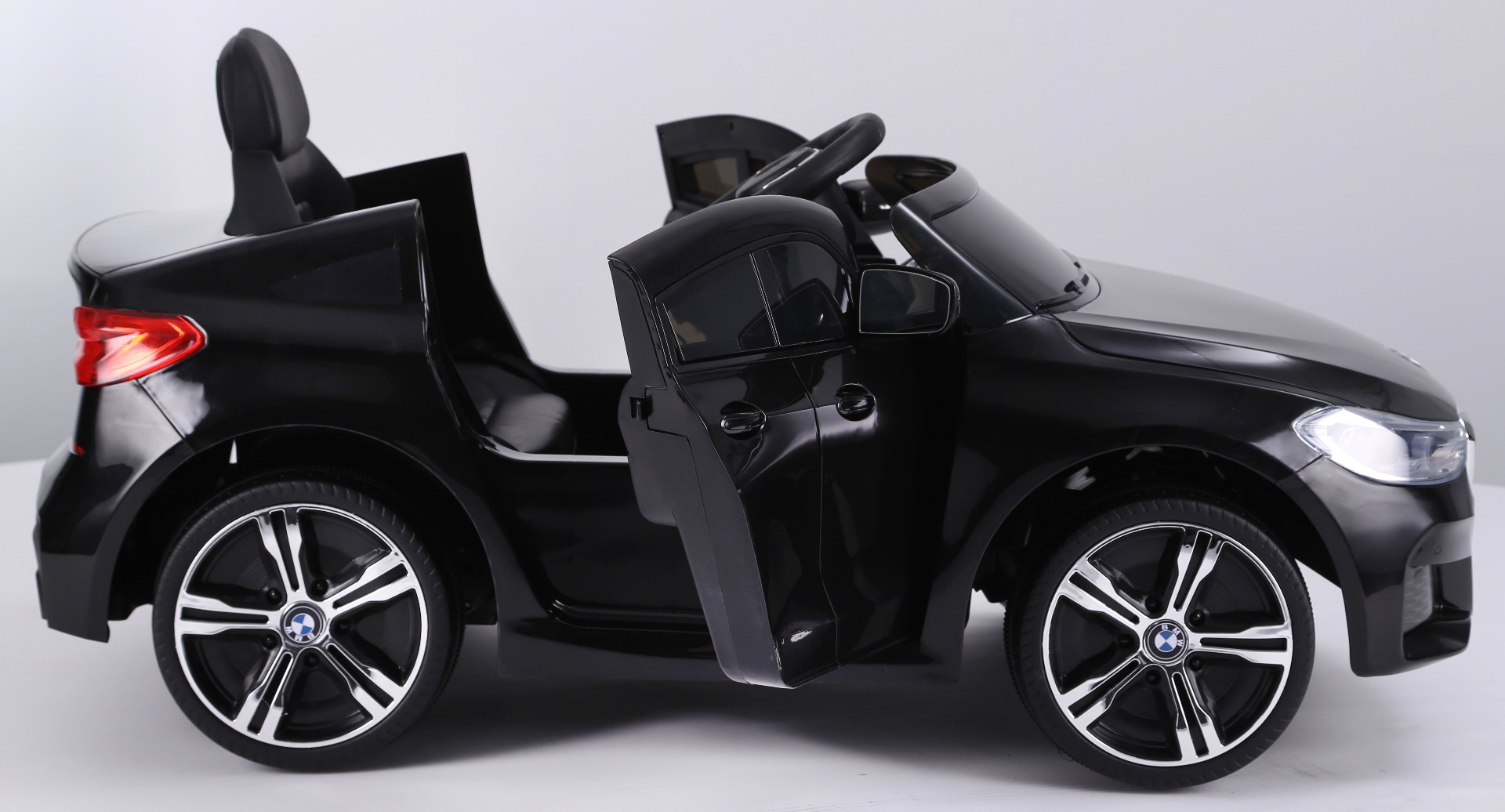 Technical Speciafications / Product Dimension
BMW 6GT sous licence - Siège unique
Puissance 12V - 2 moteurs de 35W sur les roues arrière. Courir en avant / en arrière.
Démarrage en douceur
Nouvelle télécommande 2.4Ghz
Temps de charge min. 4 heures, max. Vitesse 7 km / h, Max. Charge: 30 kg
Batterie 2x 6V - 4AH.
3 vitesses - sélection de la vitesse uniquement sur la télécommande
Amortisseurs - pour une conduite en douceur
Avant et arrière - avec interrupteur ON / OFF sur le tableau de bord
Entrée USB