Electric Ride-On Toy Car RSX Blue - 2.4Ghz, 2x12V, 4 X MOTOR, remote control, two-seats in leather, Soft EVA wheels, FM Radio, Bluetooth
ABSOLUTE NEW ON THE MARKET! LICENSED CAR with remote control, 2x12 V battery, 4 wheel drive
New 2.4Ghz remote control - no interference, full control over the car, emergency stop
Big Soft EVA wheels and dual leather seats
4 x motor drives every wheel, 3 forward and 1 reverse speeds, thanks to this is suitable for off-road driving.
Dimensions: 130 cm, 94 cm, 83 cm
Delivery: 4 - 5 Working Days

Click on the picture to expand

You can return the goods within 14 days
We return the money within 1 day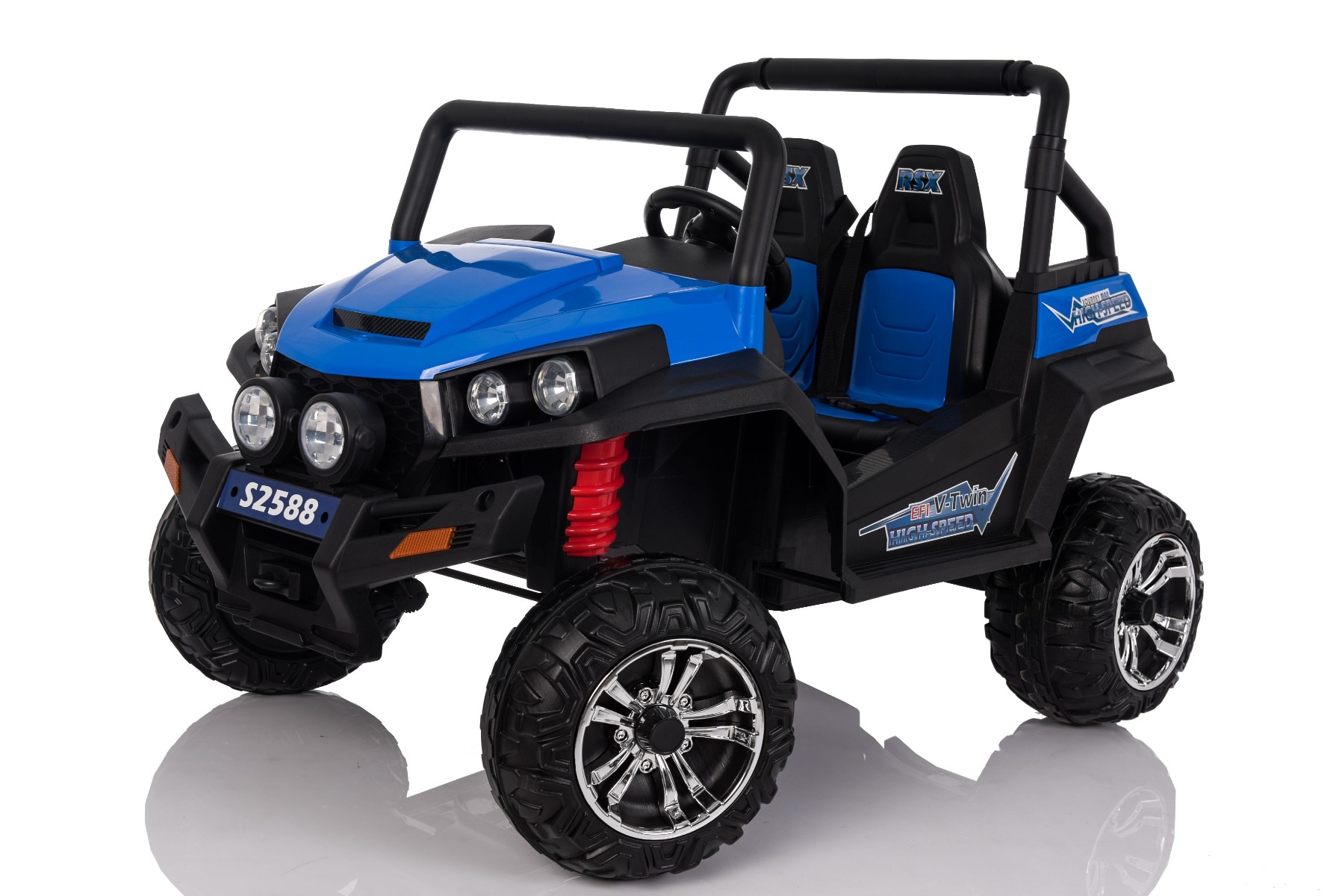 ABSOLUTE NEW ON THE MARKET! RSX 4x4, 2x12 V car with remote control.
Toy car has quality materials and workmanship,  2.4Ghz remote control . It has two  stitched Leather  seats, making it suitable for two children.  Soft EVA wheels for comort and durability.  The toy car is also equipped with headlights and illuminated deck. 2 buttons fancy horn playing pop music, Bluetooth music player, volume and sound effects control. For the safety of the child there is adjustable seat belt installed.
4 x motors drives 4 wheels, 3 forward and 1 reverse speeds, thanks to this is suitable for off-road driving.
Option for smaller children: slow setting!
This car does not require additional maintenance except charging and occasional cleaning.By driving this fantastic car your child will be in the center of attention.
Features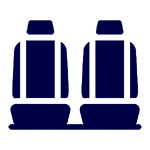 2 seater

Eva Wheels

MP3 player

USB port

SD card

Bluetooth

FM radio
Special Features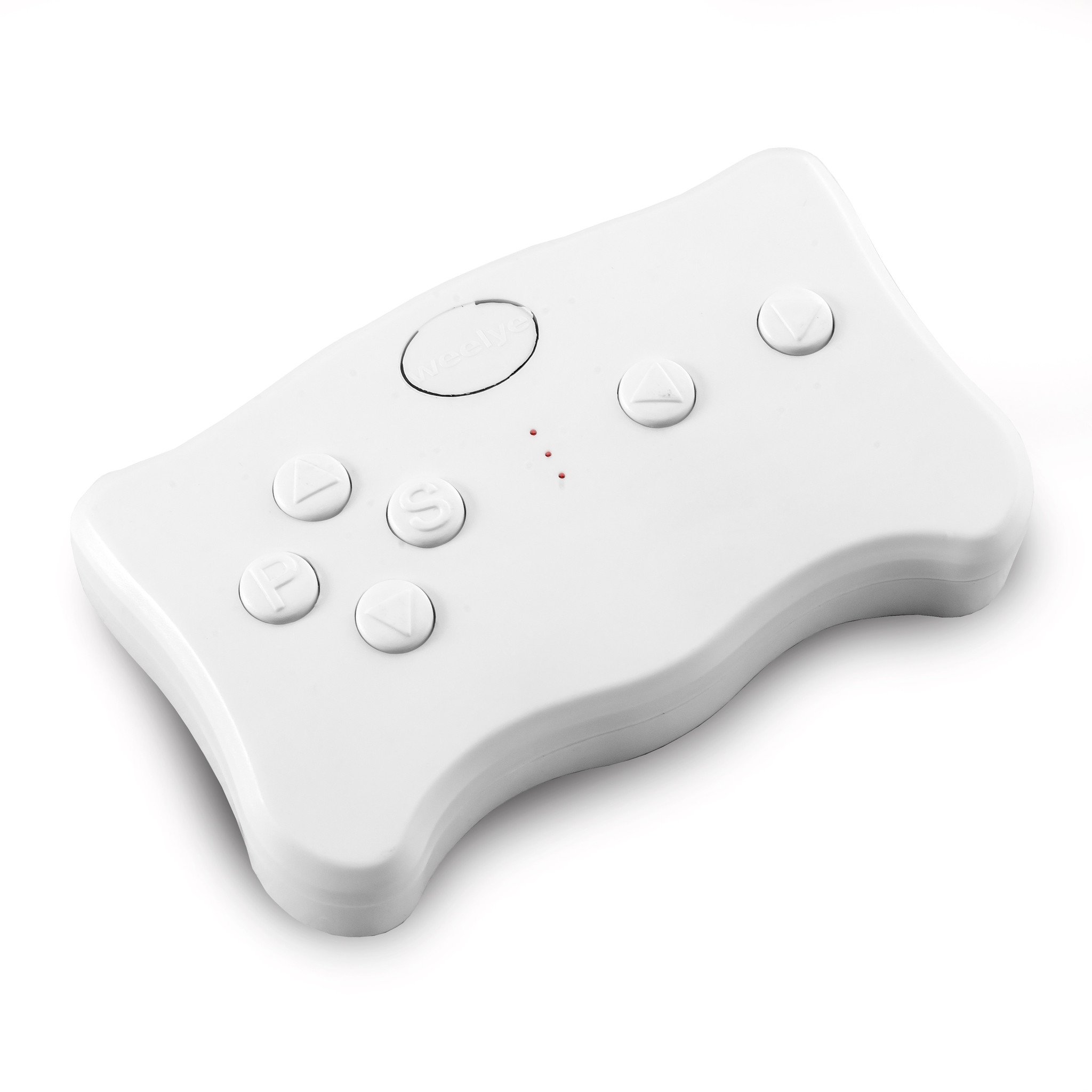 Electric Ride-On Toy Car RSX Blue - 2.4Ghz, 24V, 4 X MOTOR, remote control, two-seats in leather, Soft EVA wheels, FM Radio, Bluetooth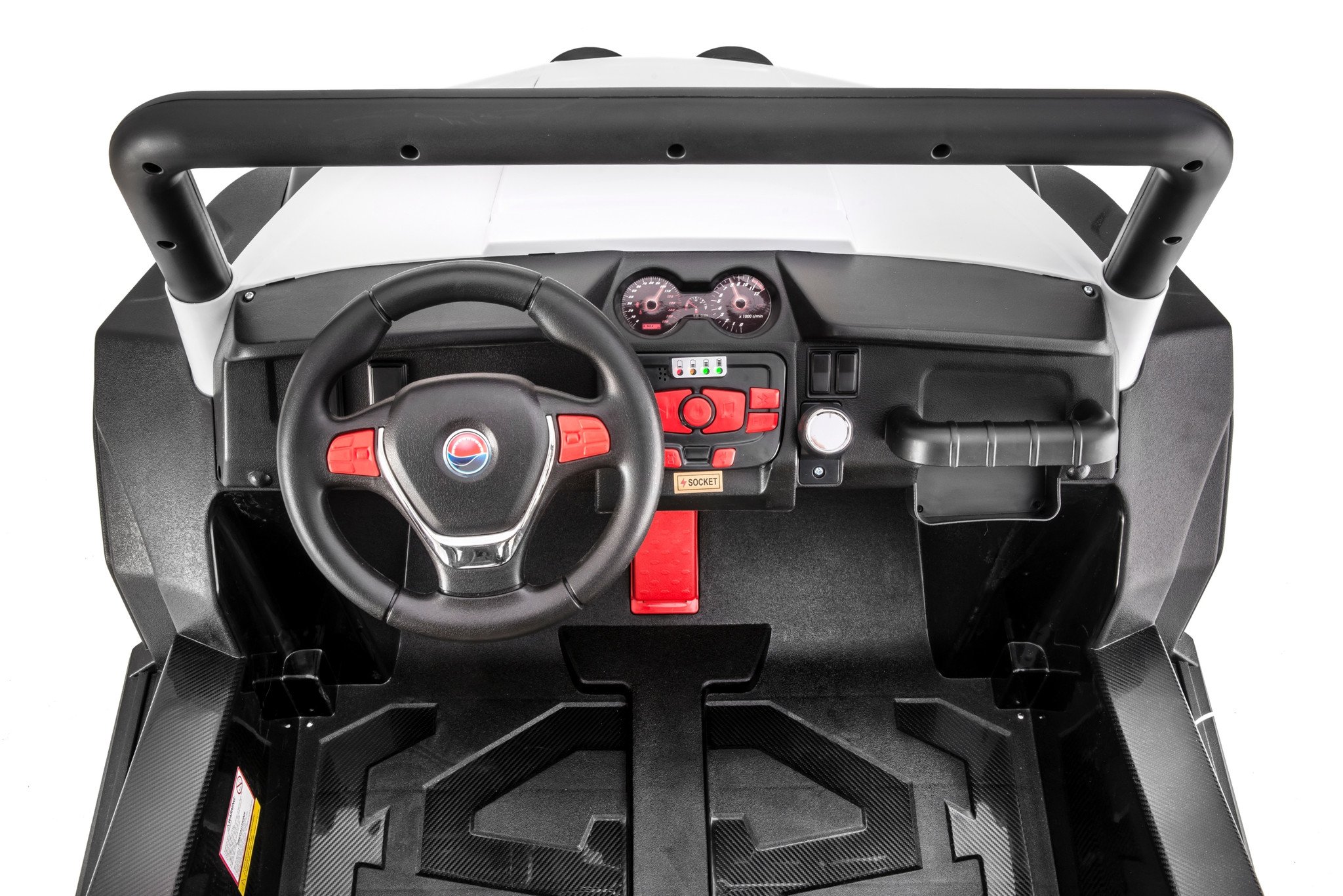 Steering wheel
EVA Wheels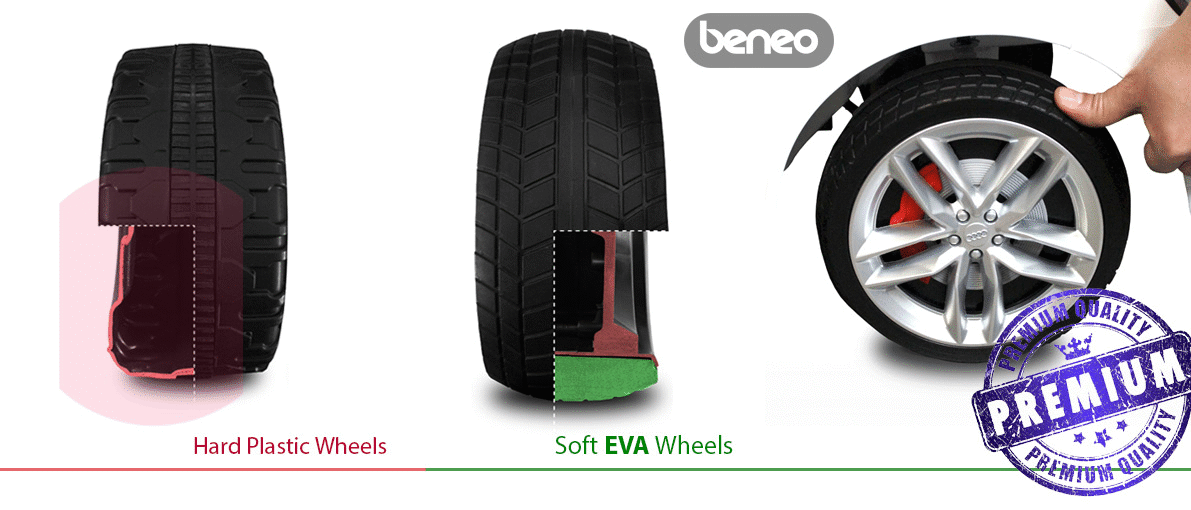 Technical Specifications/Products Dimensions
Product Features:
Dimensions: 130 cm*94 cm*83 cm
Two leather seats
Seat width: 58 cm
New 2.4Ghz remote control - no interference, full control over the car, emergency stop
The largest toy car in our offer
Suitable for two children
sprung axles
Soft EVA wheels
Seat belts
New on the market: Music player with Bluetooth pairing and FM Radio
Weight: 38,00 kg.
Max load: up to 35 kg, tested load capacity: 55 kg
Speed: 3-7 km / h.
Drive: 4 x Motor 12V 45W
Battery: 2x12 V
Charging time: 5-8 hours
The driving time: 2 to 3 hours, depending on the weight and the terrain
Age group: 3-8 years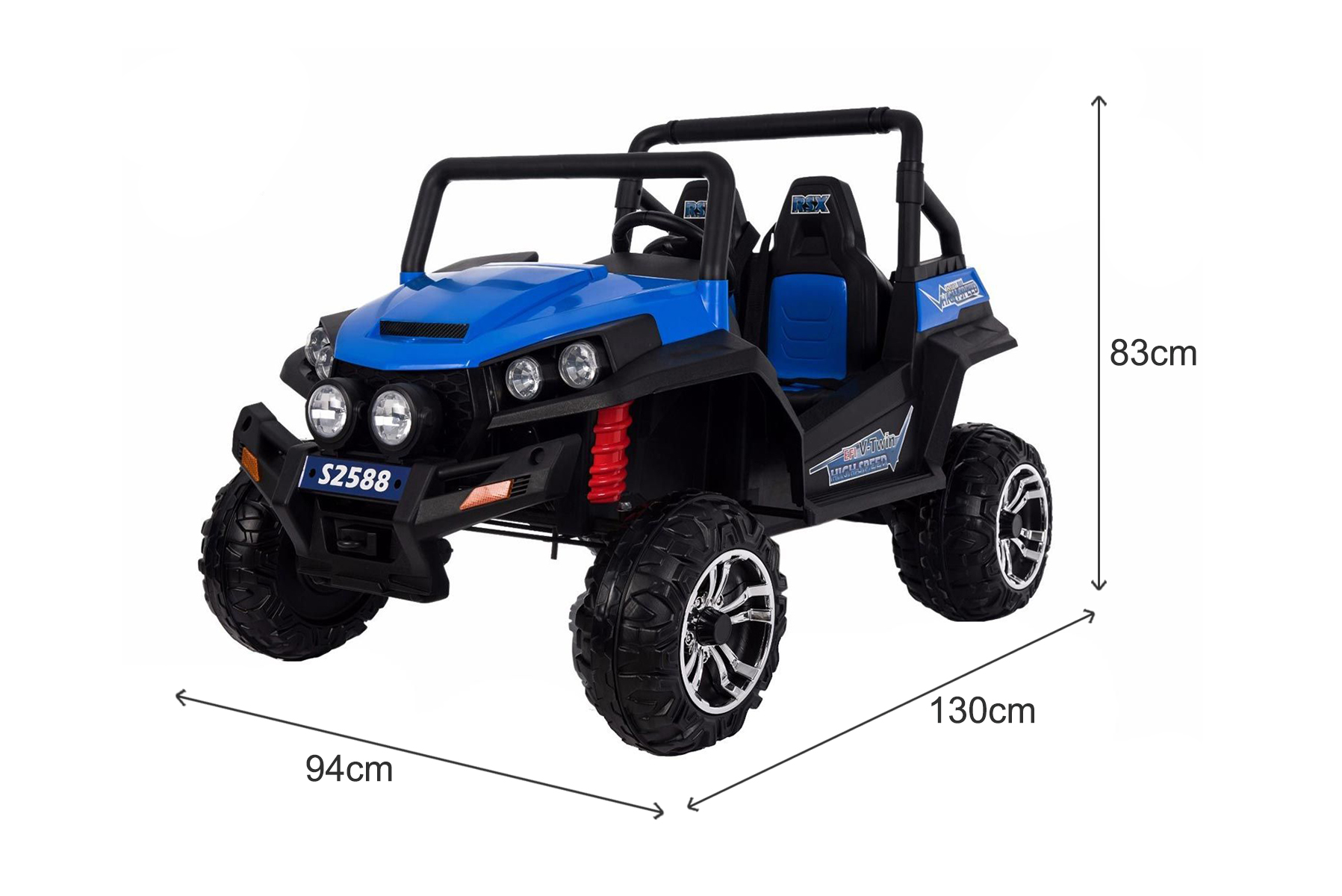 More Information

| | |
| --- | --- |
| Weight | 38.0000 |
| Instruction manual | Yes |
| Dimensions - height (cm) | 94 |
| Dimensions - width (cm) | 83 |
| Dimensions - lenght (cm) | 130 |
| Seat width (cm) | 58 |
| Seat type | Black leather |
| Number of seats | 2 |
| Wheel type | Soft EVA |
| Power (W) | 4 x 45W |
| Voltmeter | Yes |
| Sounds and audio | FM Radio, Bluetooth |
| Battery type | 2 x 12V |
| Max. load (kg) | 35 |
| Max. tested load (kg) | 55 |
| Remote control | 2,4 GHz Bluetooth |
| Bodywork finish | Plastic |
| Usable trunk | Yes |
| Suspensions | Yes |
| FM Radio | Yes |
| Smooth start | Yes |
| Headlights | Yes |
| Dashlights | Yes |