Farm electric car RIDER 6X6 with 4-wheel drive, 2x12V battery, EVA wheels, Suspension axles, 2.4 GHz Remote control, Two-seater, MP3 player with USB / SD input, Bluetooth
Farm toy car RIDER 6X6
Suspension axles
2X12V / 7AH Battery
4X35W Engine
Bluetooth, USB / SD
Big soft EVA wheels!
Tipper rear trunk
6 Wheels
Dimensions: 150x78x71cm
Delivery: 4 - 5 Working Days

Click on the picture to expand

You can return the goods within 14 days
We return the money within 1 day
Farm electric toy car RIDER 6X6!
HUGE CAR WITH 2.4Ghz REMOTE CONTROL, CONTINUOUS START AND 4 WHEEL DRIVE.
NEW: Tipper trunk for even more fun!
The RIDER 6X6 toy car is suitable for two older children. Thanks to huge wheels with sprung axles and wide seats, it ensures a comfortable ride even on uneven terrain.
The car is also equipped with LED lights. Innovative audio unit with modern music, Bluetooth radio with USB / SD input. For child safety, there is an adjustable seat belt on the seat.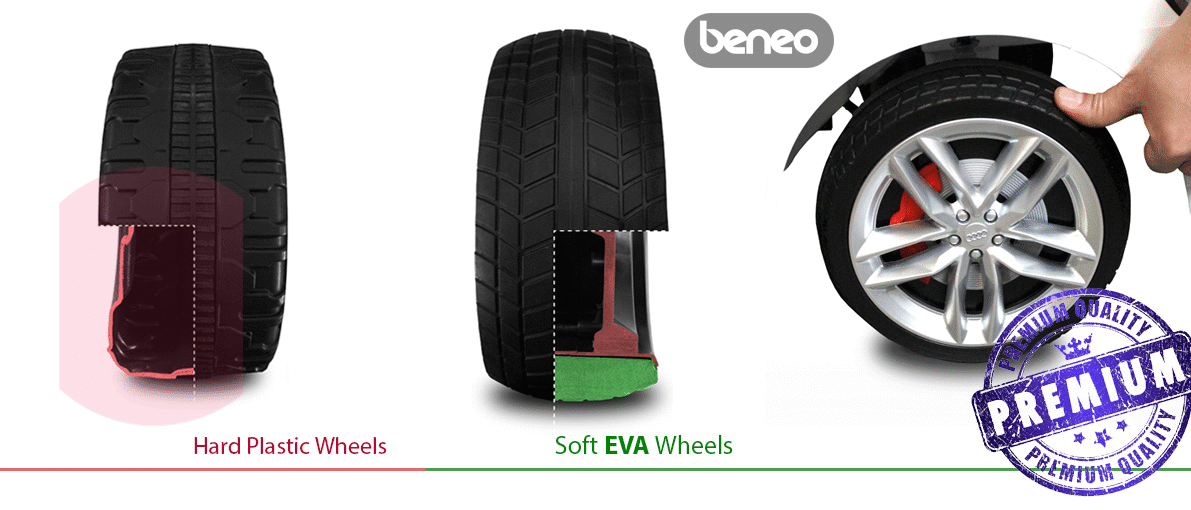 Soft EVA polymer wheels - ensure a quiet ride and are resistant to cracks and shaking!
Remote Control - 2.4 GHz remote control with pairing to a specific toy car with superior toy car control and the possibility of setting low, medium, high speed including emergency brake.
4X4 drive - The drive is provided by four 45W motors on all wheels, thanks to which the car is suitable even for hard terrain. The car is fully sprunged on the front, middle and rear axles as well.

Soft Start / Smooth Acceleration - When the accelerator pedal is pressed, the car starts to accelerate electronically smoothly to provide smooth acceleration thanks to the integrated accelerator.
The package contains an Adapter with an indicator, it does not overcharge the battery + rechargeable battery and the Remote Control.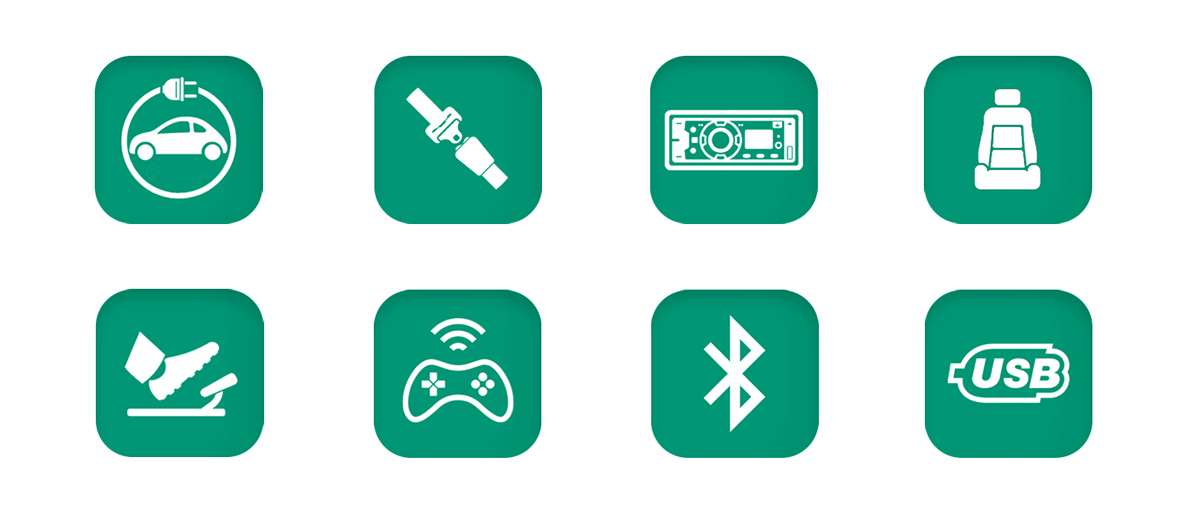 Technical specifications:
Dimensions: 150x78x71cm
Suitable for two children
Smooth start engine - no more tearing when Accelerating
2.4 GHz remote control with pairing to a specific car - no more signal interference from other cars
REMOTE CONTROL EMERGENCY BRAKE - disables all driving functions of the car. Pressing the emergency brake again activates the travel functions. This innovation provides maximum parental control over the vehicle and safe use.
Possibility of setting the speed on the remote control - the remote control allows to parents to set the driving speed even while driving.
Set speed indicator on the remote control
Big soft EVA wheels!
Suspension axles
Seat belts
Double seat
Bluetooth, USB
6 Wheels
Rear folding storage space
Weight: 40.0 kg.
Load capacity: 40 kg
Speed: 3 - 7 km / h.
Drive: 4 x Motor 12V 45W
Battery: 2 x 12V / 7Ah
Adapter: 220V to 12V / 1000mA.
Charging: from 6 to 12 hours
Driving time: 1 to 2 hours, depending on weight and terrain
Age category: 3 to 8 years
More Information

| | |
| --- | --- |
| Age | 3+ |
| Weight | 40.0000 |
| Instruction manual | Yes |
| Dimensions - height (cm) | 71 |
| Dimensions - width (cm) | 78 |
| Dimensions - lenght (cm) | 150 |
| Box size - height (cm) | 42 |
| Box size - width (cm) | 63 |
| Box size - lenght (cm) | 149 |
| Seat width (cm) | 54 |
| Seat type | Plastic |
| Number of seats | 2 |
| Wheel diameter (cm) | 37 |
| Wheel type | Soft EVA |
| Power (W) | 4 x 45W |
| Voltmeter | Yes |
| Sounds and audio | Premium soundsystem with Bluetooth.ň, USB and SD |
| Battery type | 2 X 12V/7AH |
| Max. load (kg) | 35 |
| Max. tested load (kg) | 45 |
| Remote control | 2,4 GHz premium remote control with emergency stop |
| Bodywork finish | Plastic |
| Usable trunk | Yes |
| Suspensions | Yes |
| Opening doors | Yes |
| Smooth start | Yes |
| Headlights | Yes |
| Dashlights | Yes |
| Backlights | Yes |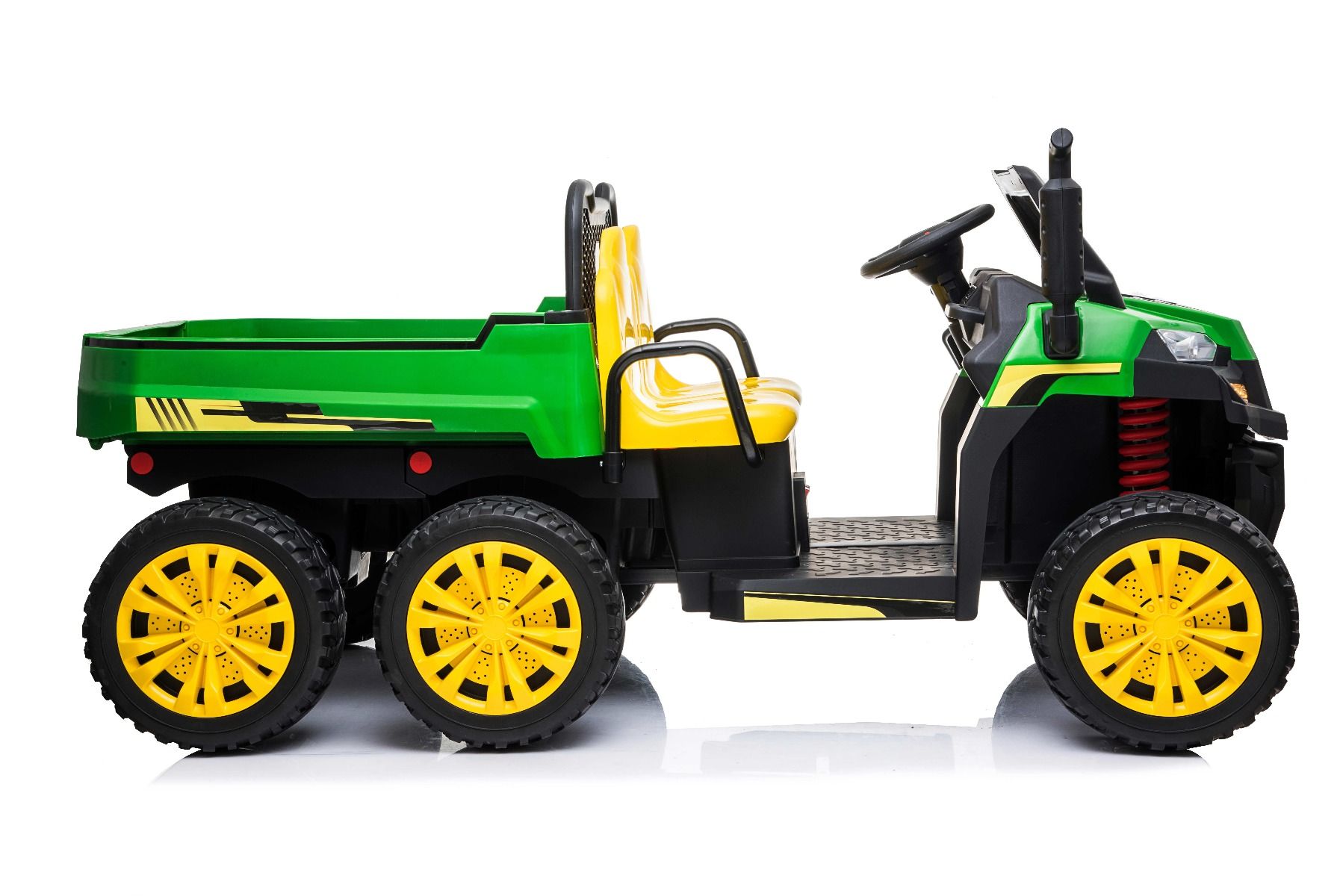 Voiture électrique jouet sous licence RIDER 6X6!
ÉNORME VOITURE AVEC TÉLÉCOMMANDE 2,4 GHz, DÉMARRAGE CONTINU ET COMMANDE À 4 ROUES.
NOUVEAU: coffre basculant pour encore plus de plaisir!
La voiture jouet RIDER 6X6 convient à deux enfants plus âgés. Grâce à ses roues énormes à essieux suspendus et à ses larges sièges, il garantit une conduite confortable même sur terrain accidenté.
La voiture est également équipée de lumières LED. Unité audio innovante avec musique moderne, radio Bluetooth avec entrée USB / SD. Pour la sécurité des enfants, il y a une ceinture de sécurité réglable sur le siège.
Roues en polymère EVA doux - assurent une conduite silencieuse et sont résistantes aux fissures et aux secousses!
Télécommande - Télécommande 2,4 GHz avec couplage à une voiture jouet spécifique avec contrôle supérieur de la voiture jouet et possibilité de régler une vitesse basse, moyenne et élevée, y compris un frein d'urgence.
Entraînement 4X4 - L'entraînement est assuré par quatre moteurs de 45 W sur toutes les roues, grâce auxquels la voiture convient même aux terrains difficiles. La voiture est également entièrement propulsée sur les essieux avant, central et arrière.
Démarrage en douceur / accélération en douceur - Lorsque la pédale d'accélérateur est enfoncée, la voiture commence à accélérer électroniquement en douceur pour fournir une accélération en douceur grâce à l'accélérateur intégré.
Le paquet contient un adaptateur avec un indicateur, il ne surcharge pas la batterie + batterie rechargeable et la télécommande.
Features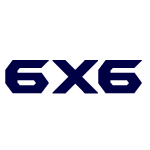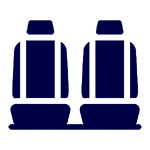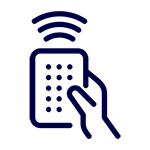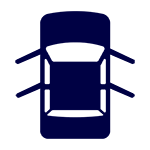 Special Features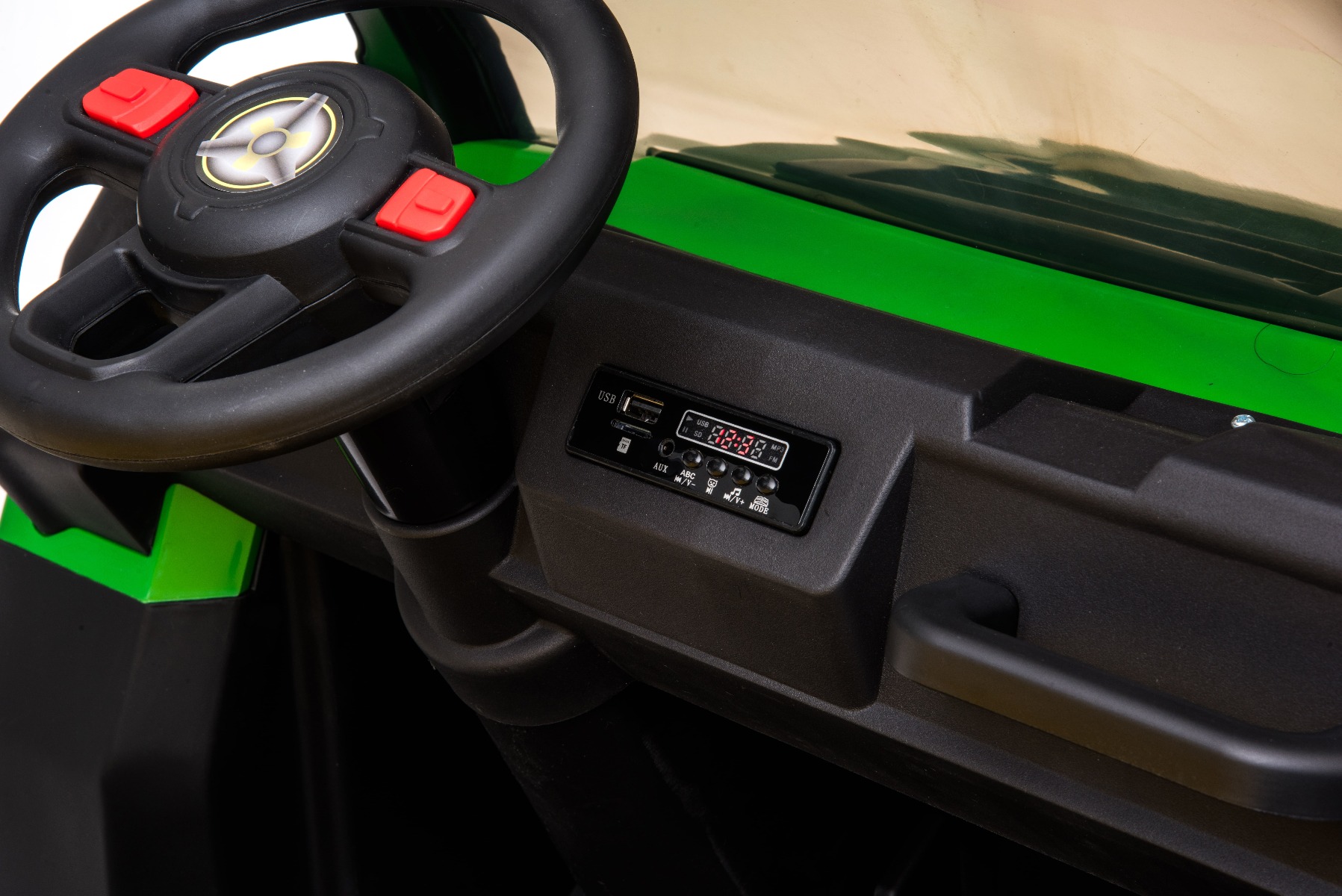 EVA Wheels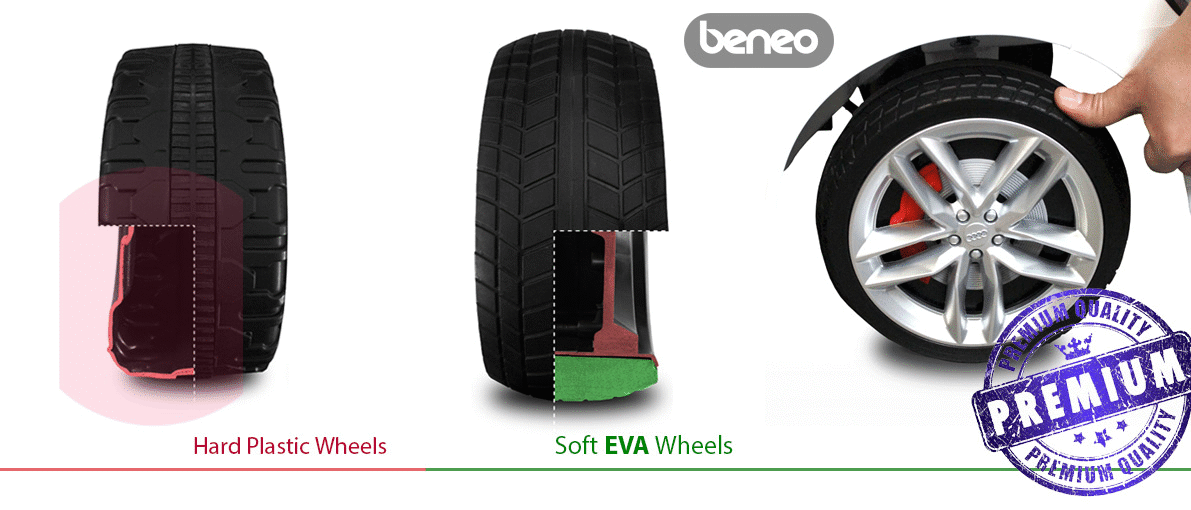 Technical Speciafications / Product Dimension
Spécifications techniques:
Dimensions: 150x78x71cm
Convient pour deux enfants
Moteur à démarrage en douceur - plus de déchirure lors de l'accélération
Télécommande 2,4 GHz avec couplage à une voiture spécifique - plus d'interférence de signal avec d'autres voitures
TÉLÉCOMMANDE DE FREIN D'URGENCE - désactive toutes les fonctions de conduite de la voiture. Une nouvelle pression sur le frein d'urgence active les fonctions de déplacement. Cette innovation offre un contrôle parental maximal sur le véhicule et une utilisation sûre.
Possibilité de régler la vitesse sur la télécommande - la télécommande permet aux parents de régler la vitesse de conduite même en conduisant.
Réglez l'indicateur de vitesse sur la télécommande
Grandes roues EVA douces!
Essieux suspendus
Ceinture de sécurité
Siège double
Bluetooth, USB
6 roues
Espace de rangement arrière rabattable
Poids: 40,0 kg.
Capacité de charge: 40 kg
Vitesse: 3 - 7 km / h.
Entraînement: 4 x moteur 12V 45W
Batterie: 2 x 12V / 7Ah
Adaptateur: 220V à 12V / 1000mA.
Charge: de 6 à 12 heures
Temps de conduite: 1 à 2 heures, selon le poids et le terrain
Catégorie d'âge: 3 à 8 ans