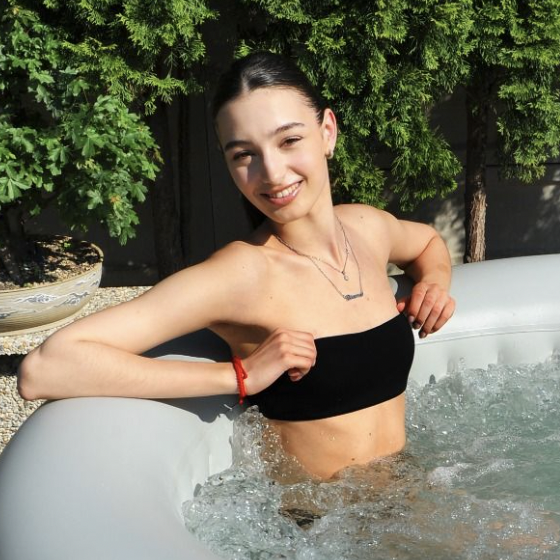 Enjoy your yard or garden from spring to autumn. You can place the mobile inflatable spa almost anywhere. It can replace the pool and whirlpool. You can buy inflatable spas from us at unbeatable prices and you will also appreciate their mobility.
In the autumn, you can move the hot tub to the garage and use it there, for example, or create your own wellness center in the winter garden. There are no limits to imagination. BeneoSpa whirlpools have an inflatable and at the same time very durable construction. They are easy to install and quick to inflate in minutes. Simply fill the water with a garden hose.
You can also buy the necessary maintenance accessories and various additional accessories, such as cup holders, headrests and much more. Just choose the program of your choice and relax in the inflatable spa.
The effect of a bubble massage in the spa combined with the therapeutic properties of hot water is a moment that you do not want to end. It's a really nice thing. Our spa is a great place, whether you are alone or on a visit at your friends, and last but not least, it is an ideal place to rest and relax with your family. Once you start using the spas, you will find that the best result of using them is perfect relaxation and excellent head cleansing from unnecessary thoughts.
Think about a time in your yard with your family, for example - you get closee to eachother. You will sleep better, you will feel better and yes, it turned out that hot tubs also revive positive thinking, which is sometimes lost in the hustle and bustle of today's lifestyle.
The whirlpool heals the body, mind and spirit. Each time you use the hot tub, there is a rapid transition from stress to a state of calm bliss. Choose from our wide selection of spas.